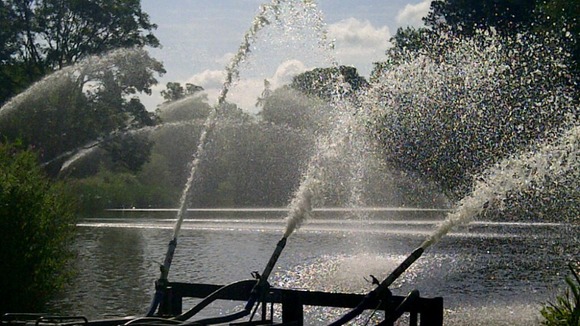 Thank goodness there isn't a hosepipe ban in Cheltenham where the Environment Agency hopes spraying fresh water into Pittville Lake will save some of its fish, which are dying in droves.
Staff have spent the night manning the pumps, trying to re-oxygenate the lake.
In the meantime, people and dogs are being warned to stay well away from the water for their own safety.