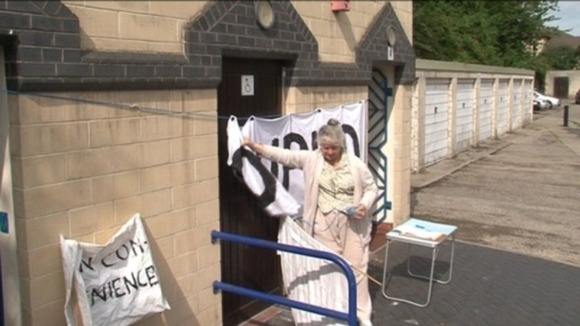 A 67-year-old woman has finished defending her ladies in the war of the WC. Lin Patterson staged a 3 day occupation of the Twerton public toilets as they were threatened with closure.
After spending 3 nights in the toilet and collecting 2000 petition signatures online and a further 400 outside the toilets, Lin has now left the building. The Twerton toilets are one of 12 blocks the council is shutting down.
Lin will be appearing as a guest on ITV Daybreak tomorrow morning.