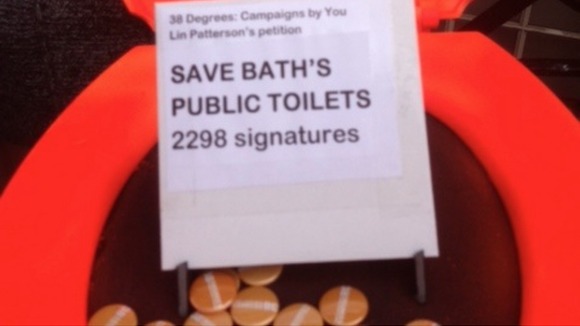 Almost 2500 people have signed a petition against the closure of public toilets across Bath.
Protests have continued in response to plans made by Bath and North East Somerset Council to close toilets in 12 sites across the city.
Last week local resident Lin Patterson staged a three day 'sit in' of a toilet block in Bath in protest against the move.