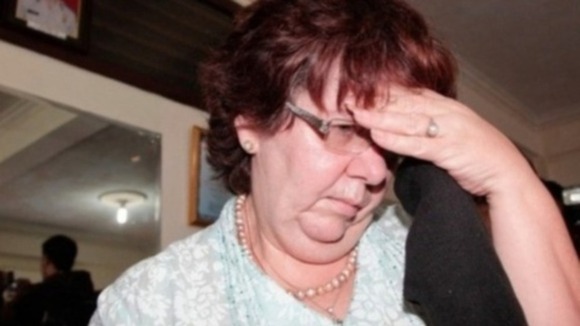 A grandmother from Gloucestershire appears to have lost her second, and possibly final, appeal against a death sentence in Indonesia.
Lindsay Sandiford faces a firing squad after being convicted of drug smuggling in January.
The 57-year-old from Cheltenham had been arrested at Bali Airport in May last year after drugs were found in her luggage. She has always claimed that she was forced to carry them because of threats to her children.
The Foreign Office has told ITV News that they are checking reports that her final appeal has been rejected.
If this is the case, her last hope would be a presidential reprieve.