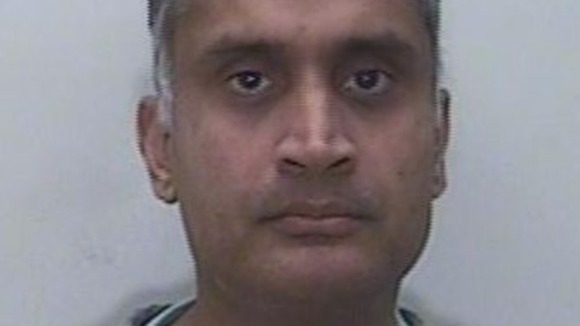 A 2-day medical tribunal starting today will decide whether a GP jailed for sexually assaulting and secretly filming his patients is fit to practise.
Davinder Bains, 45 and from Nythe in Swindon, was given a 12-year sentence in May 2013. The abuse took place at the Tinkers Lane Medical Practice in Royal Wootton Bassett, Wiltshire. Bains had fitted a tiny camera into his watch in order to film himself abusing female patients.
The hearing in Manchester will decide whether he can ever practise as a GP again. For our full coverage of his trial, and interviews with his victims, click here.