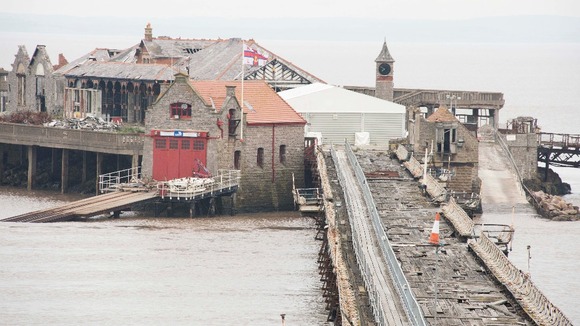 After 131 years based on Birnbeck island, the Royal National Lifeboat Institution (RNLI) is leaving the island due to the deteriorating condition of Birnbeck Per and the buildings on the island. The immediate plan will be to establish temporary facilities for an inshore lifeboat in the town.
The decision to move off the island has been taken by the RNLI's Operations Director, George Rawlinson who says his priority is the safety of the charity's volunteer crew. The predominant worry is access for the crew to the quarter of a mile long pier, which continues to deteriorate,
The charity is initially planning to operate a second D class inshore lifeboat from Knightstone Harbour.
The existing D class and Atlantic lifeboats based on Birnbeck will, in the short term, only launch from the island if there is a known risk to life which cannot be covered by the boat from Knightstone.