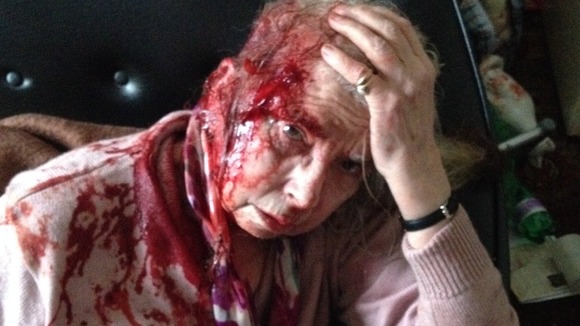 A pensioner in Bristol has been left with shocking injuries after being battered in her home by an intruder.
Jean Taylor suffered head wounds after being assaulted in Totterdown.
The 76-year-old, who uses a walking stick to get around, was at her home in the Green Street area at around 2pm on January 28 when the doorbell rang.
She answered the door and a man started a conversation with her, which lasted several minutes.
As she went back inside her house, the man followed her in and assaulted her, leaving her with cuts and bruises to her head.
He stole cash and left the house.
The intruder is described as white, in his late 30s or early 40s and of medium build.