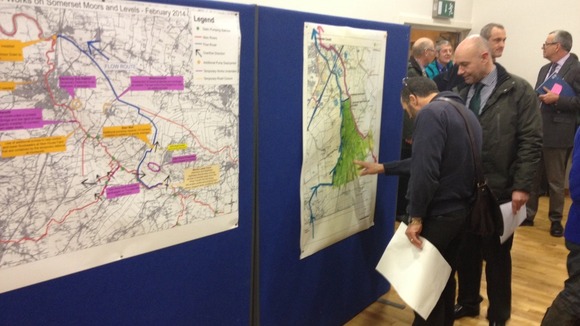 Hundreds of people are attending a public meeting in Huntworth on the outskirts of Bridgwater to hear the Environment Agency explain the new enhanced pumping operation to remove flood water from the Somerset Levels and Moors.
Pumping is due to start later this week. Local residents, worried about how it might affect their property, are being given detailed maps and a written explanation of how the engineering operation will work.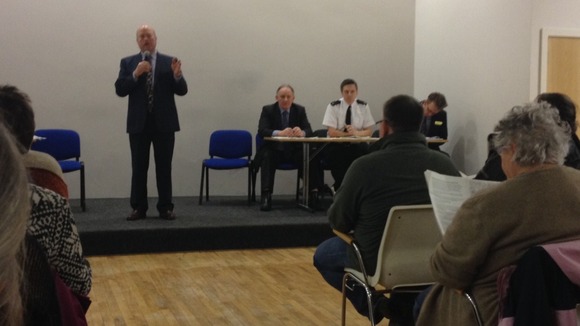 Kerry Rickards, chief Exec of Sedgemoor District Council:
"It's time for agencies to front up. We're not running away from you. We want to work with you".