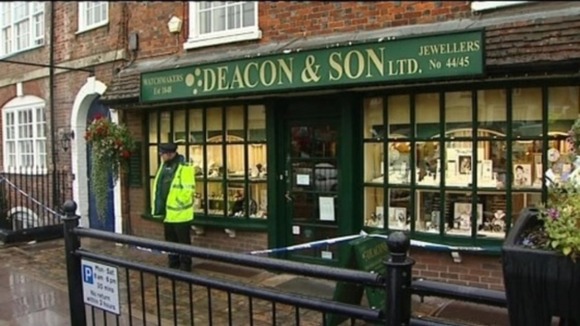 Five men have been sentenced to a total of nearly 23 years for their parts in an armed robbery at a Marlborough jewellers last September.The men entered Deacon & Sons jewellers and began smashing display cabinets and grabbing jewellery before jumping into a waiting car and speeding away.
Marcus Delroy Cohen, 33, Paul Gallimore, 33, and Linton Daren Summerfield, 20 were arrested and later charged with robbery, after the car they attempted to flee in, crashed on the A419 near the Great Western Hospital.
The two remaining men, Leroy Green, 35 and Cristian Coulston, 20, were also arrested and later charged with robbery in October and November last year. The gang was from Coventry.