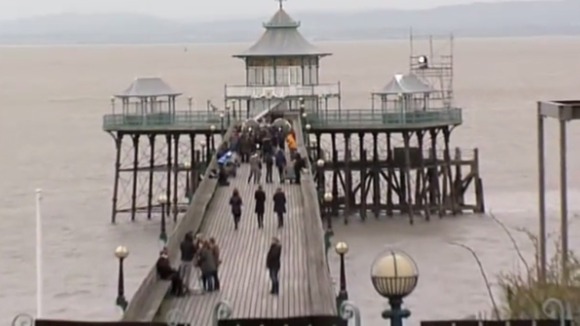 Clevedon Pier is re-opening to the public after being closed for two days for pop stars One Direction.
Hundreds of fans descended on the town after hearing that Harry Styles and his pals were making a video on the landmark.
The pier's trustees said it was shut to the public due to an exceptional fundraising opportunity.