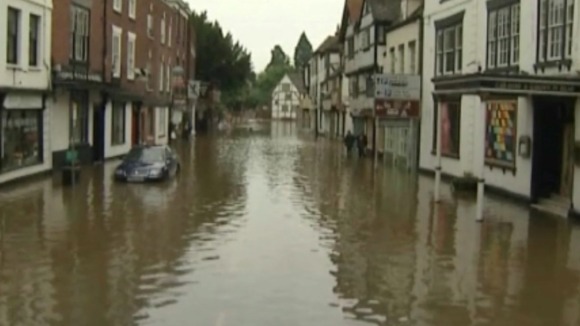 The Met Office has warned that flash flooding could become more common in the South of England by the end of the century.
Forecasters say there will be an increase in 'localised extreme events', such as the flooding in Gloucestershire in 2007.
The Met Office have also predicted that the flooding will be accompanied by summer heat waves by 2040.