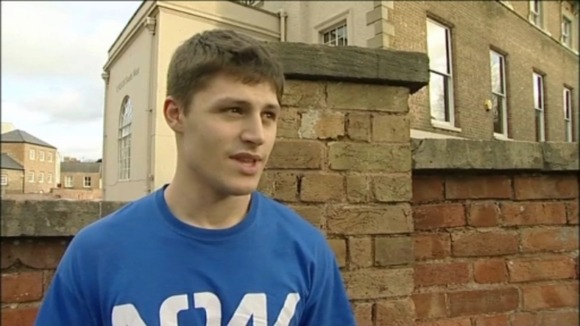 Unknown Somerset actor Pip Andersen has landed a starring role in the new Star Wars Film following open auditions which attracted thousands of hopefuls.
Taunton's Pip Andersen, 23, is an expert in the gravity-defying sport of parkour and recently showcased his skill at jumping across rooftops in a Sony Spider-Man commercial.
Also selected is Crystal Clarke is a US actress who is studying in Glasgow and will be seen in her first feature, The Moon And The Sun, which stars Pierce Brosnan, next year.
It is not yet known what roles the pair will play in JJ Abrams' Star Wars Episode VII.
Around 37,000 hopefuls attended open castings in 11 cities across the US and UK, while more than 30,000 submitted applications online.
Lucasfilm president and president Kathleen Kennedy said: "The Star Wars universe has always been about discovering and nurturing young talent and in casting Episode VII we wanted to remain absolutely faithful to this tradition.
"We are delighted that so many travelled to see us at the open casting calls and that we have been able to make Crystal and Pip a part of the film."