Wind chill will make the region feel very chilly even in bright sunshine. Bob has more.
Read the full story ›
Advertisement
Standby for an Arctic blast!
We're in for a teeth chattering weekend...a short-lived cold snap. After the second mildest start to November on record, temperatures will plunge, egged on by a high wind chill factor.
On Friday it will start the cooling process. An Arctic maritime airmass will begin making its way south across the country. The north and the east will not only shiver but there may be falls of snow over high ground.
By Saturday the cold air will have crept south to cover most of England. Although there'll be sunny spells, it will be very chilly. Daytime values around 6 or 7 degrees - those figures will be doctored by the wind chill. A strong north-westerly to north wind will make it feel colder. Just the chance that any showers could turn wintry over high ground like the moors.
Away from the coast, overnight temperatures will fall close to zero. So a widespread frost and the risk of icy patches where there's standing water.
So get the gloves, scarves and woolly hats out. We'll have to endure the first cold spell of the season. But it won't last long. Back to milder conditions early next week.
Advertisement
The East Stand at Kingsholm stadium has been evacuated on safety grounds due to high winds tonight during a match between Gloucester and the Barbarians.
The safety precaution comes as Storm Barney picks up across the South West. Fans were moved to the main stand.
Video footage captured by Richard Hibbard shows the posts being blown in the wind: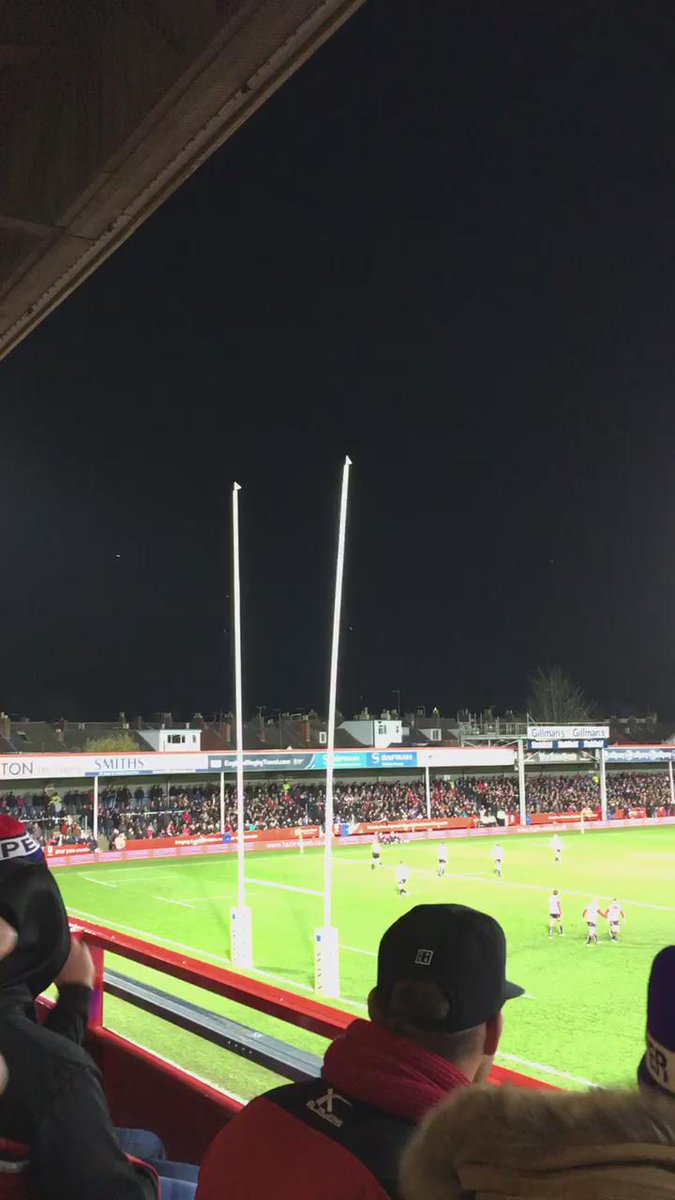 As Storm Barney hits the winds are going to pick up. Please stay safe and let us know of any issues in your area. Contact details within.
Read the full story ›
As the Met Office issues a weather warning, Bob takes a look at what's in store as Storm Barney heads towards the South West.
Read the full story ›
Load more updates