Friends of Sam Bond from Doynton are trying to make contact with him after not hearing from him since the earthquake in Nepal hit on Saturday.
Sam was with friends Toni Perry and Eric Schuyler travelling from Jiri to Everest Base Camp with no guides or aids.
Sam's friend Francesca Baker has been on Twitter asking for help to find her friend.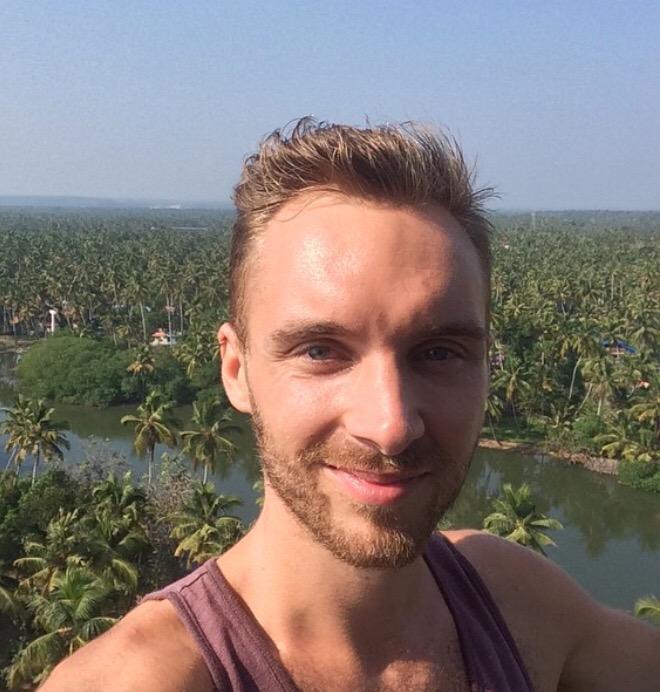 Fears are growing for a 28-year-old man from South Gloucestershire who was two days into a climb to Everest base camp when an earthquake struck Nepal.
Sam Bond's friends and family are putting out urgent appeals on social media to try and trace him.
Advertisement
A search and rescue team from Bristol are on their way to Nepal to help find survivors of yesterday's earthquake.
14 fully trained resuce technicians from Search and Rescue Assistance in Disasters (S.A.R.A.I.D) will travel to Kathmandu this evening with 1.5 tonnes of specialist equipment. They'll carry sound and vibration detection equipment, as well as specialised search cameras to help locate victims trapped under buildings.
S.A.R.A.I.D is an urban search and rescue team that specialises in locating and rescuing victims trapped in collapsed buildings. The team is experienced in dealing with incidents of this type having been part of the rescue efforts in the earthquakes of Indonesia and Haiti as well as other natural disasters around the world.
A climber from Bristol who survived the earthquake in Nepal has tweeted from Everest base camp about the disaster.
Expedition leader Daniel Mazur and his team are in Camp One and all survived the earthquake. He tweeted to say a massive earthquake had hit just five hours after telling his followers the team was 'all packed for tonight's climb'.
A Massive earthquake just hit Everest. Basecamp has been severely damaged. Our team is caught in camp 1. Please pray for everyone.
Aftershock @ 1pm! Horrible here in camp 1. Avalanches on 3 sides. C1 a tiny island. We worry about icefall team below.. Alive?
Two radio DJs broke the law when they prank-called a hospital caring for the Duchess of Cambridge, Australia's high court has ruled.
Mel Greig and Michael Christian were put through to a nurse at King Edward VII, who gave information about the Duchess' condition after being told the call was from the Queen and Prince Charles.
Indian-born Jacintha Saldana, 46, committed suicide three days later.
The decision in favour of the Australian Communications and Media Authority (ACMA) came after a challenge by radio station 2Day FM, which argued that the watchdog did not have the authority to rule that the actions were illegal.
Following the high court ruling, the station could be fined or lose its licence.
Greig and Christian have since apologised for the prank, with Greig attending Saldana's inquest in London.
The judge in the trial of Shrien Dewani in South Africa will decide today whether the state has presented enough evidence for the case to continue.
The Bristol businessman is accused of arranging for a hitman to murder his wife in Cape Town in 2010. Defence lawyers want the case thrown out, claiming a taxi driver jailed for the killing is an unreliable witness.
Advertisement
The funeral has taken place of a man killed in a hit and run in Somerset. 84 year old David Hick was killed after he was hit by a car in the village of Bruton in October. The funeral took place at All Saints church in Maiden Bradley. Two men and a woman arrested in connection with the collision have been released on bail.
We are thankful that we can finally lay Dad to rest and are looking forward to the day that we can get on with our lives fully, without this tragic event hanging over us so much.
– Family statement
The Judge at the trial of Shrien Dewani, a businessman from Bristol accused of arranging the murder of his wife while on honeymoon in South Africa, will take almost two weeks to rule whether the trial should continue or not.
#DewaniTrial judge taking nearly 2 weeks to decide whether case continues or not.
Judge ruling Monday 8th December.
Today the judge questionned the prosecutors over their case against Shrien Dewani, pointing out that their main witnesses had all made 'mistakes' whilst giving evidence. Mr Dewani denies all the charges against him.
Steve Scott was in court.
The prosecution at the trial of a Bristol businessman accused of arranging his wife's murder are expected to present their argument today - to stop the case being thrown out.
Shrien Dewani denies charges of kidnapping and murder after his wife, Anni, was shot dead on their honeymoon in four years ago.
His defence lawyers have asked the judge in South Africa to return a not guilty verdict if the court feels there's insufficient evidence for a conviction.
A judge in South Africa is expected to decide later if the case against Bristol businessman Shrien Dewani should be dismissed.
The care home owner, 34, has always denied plotting to kill his new wife Anni during their honeymoon in Cape Town four years ago.
But prosecutors claim bisexual Dewani arranged the "hijack-gone-wrong", in which he would escape unharmed, to get out of his marriage.
The state alleges Dewani paid less than £1,000 to set up the hijacking in November 2010.
Dewani maintains the money was actually for a surprise helicopter trip which taxi driver Zola Tongo was helping to arrange.
Tongo was jailed for 18 years over his part in the attack. Another man Mziwamadoda Qwabe is serving 25 years.
Gunman Xolile Mngeni, who fired the fatal shot, was jailed for life but died of cancer in prison last month.
Judge Jeanette Traverso has already dismissed sections of the prosecution case, describing evidence on Dewani's sex life as irrelevant.
If she feels there is insufficient evidence to support the claims she could direct a not guilty verdict, which would see Dewani walk free.
Load more updates