The family of a missing woman from Bath have received an SOS message saying her group is trapped without food and water and in desperate need of medical assistance.
20 year old Susannah Ross hasn't contacted her family and friends since she left for a trek into the remote valleys in the Langtang National Park on Friday.
One of her fellow walkers - from South Africa - managed to send a message to his mum revealing his group is in desperate need of help.
Someone has managed to text or something saying they are stuck in an area with 15 other trekkers.

Basically they have sent the coordinates but said in the message that some are injured and that they don't have any food or water and that they really need to be rescued.

They have said they need a helicopter to get out. All the roads around them are ruined and they can't get out. We only found out five minutes ago and are frantically trying to work out a way of reaching her and getting her help.
– Nina, Susannah's sister
Susannah left home a month ago to take part in a yoga retreat and work at an ecological farm after saving up money by waitressing. She called Nina on Thursday to say she was planning to set off on a 20 day trek the next day and was due to stay in Nepal until June 20.
One of her group managed to send an SOS message to his mother with their coordinates. It also contained the names and email addresses of fellow trekkers parents and the mother posted it on a forum used by the missing peoples' families. It was spotted by Susannah's mum Judy who made contact with the mother and got further details about her daughter's group's condition. But her family are worried because while the other walkers seemingly gave their parents' email addresses, the message only contained Judy's name.
We don't know why she is the only person that hasn't put an email address. Mum thinks she knew it.

It makes us wonder if she is one of the ones who are injured and she can't speak.

Basically we just want her out of there as soon as possible.
– Nina, Susannah's sister
The family of a Bath woman missing in Nepal after the earthquake say they have news from the group she was travelling with.
20 year old Susannah Ross hasn't been in contact with her family since the earthquake on Saturday.
A fellow traveller has posted a message on social media saying that the group is alive, but has been cut off in a remote area with very little food and water.
They say they need rescuing urgently as some of the group are injured.
Advertisement
Friends and family of of Sam Bond from Doynton say he has made contact.
Sam and his two companions are believed to be in Junbesi which is to the south west of Mount Everest.
VERY happy to say that Sam Bond, Toni Perry and Eric Schuyler are safe and well in Junbesi - aaaaand breathe. #NepalEarthquake #Nepal
A cafe worker from Bath is missing in Nepal after telling friends she was going trekking before the earthquake struck.
Susannah Ross, 20, arrived in the country last month to work on a farm and travel.
She planned to leave the farm at the end of last week to go trekking, possibly in Thamel, Kathmandu, but last made contact with friends and family on Friday and has been reported missing.
Friend Amber Rulach has been using Social Media to try and find out more information about where her friend is.
Two more women from the West Country are confirmed missing after Nepal earthquake.
Norah Arscott, 77, from Somerset and Susannah Ross, 20, from Bath are on a list compiled by The International Committee of the Red Cross of people who are still missing or who have now been found safe.
A firefighter from Wiltshire is in Nepal helping the rescue effort.
Dan Cooke is Station Manager at Salisbury and part of an eight person team who travelled to the earthquake zone yesterday (26 April).
The team have been sent by rescue organisation Serve On and have special equipment to locate signs of life underneath collapsed buildings.
We have a number of firefighters involved with Serve On, and we have always been proud to release them whenever they are called upon to help those in need, as long as their absence can be managed locally.

The scenes of devastation in Nepal have been chilling, and we send our best wishes to Dan, his Serve On colleagues, and the many other search and rescue specialists who have deployed from Fire & Rescue Services across the country to support this rescue mission.
– Simon Routh-Jones, Chief Fire Officer, Wiltshire Fire & Rescue Service
Advertisement
Dan Mazur from Bristol has been rescued from Everest after being trapped up the mountain since Saturday.
Dan has been tweeting since the Nepal earthquake hit at the weekend.
Thousands are dead and thousands are missing in the aftermath of the natural disaster.
HELICOPTERS ARE NOW RESCUING CLIMBERS AND SHERPAS FROM CAMP 1 ON EVEREST, BACK DOWN TO BASE CAMP
Update from David O'Brien Leader of the Tibet expeditions: 27th April. Hello everyone, we arrived back down... http://t.co/YBGAhPeooX
Friends of Sam Bond from Doynton are trying to make contact with him after not hearing from him since the earthquake in Nepal hit on Saturday.
Sam was with friends Toni Perry and Eric Schuyler travelling from Jiri to Everest Base Camp with no guides or aids.
Sam's friend Francesca Baker has been on Twitter asking for help to find her friend.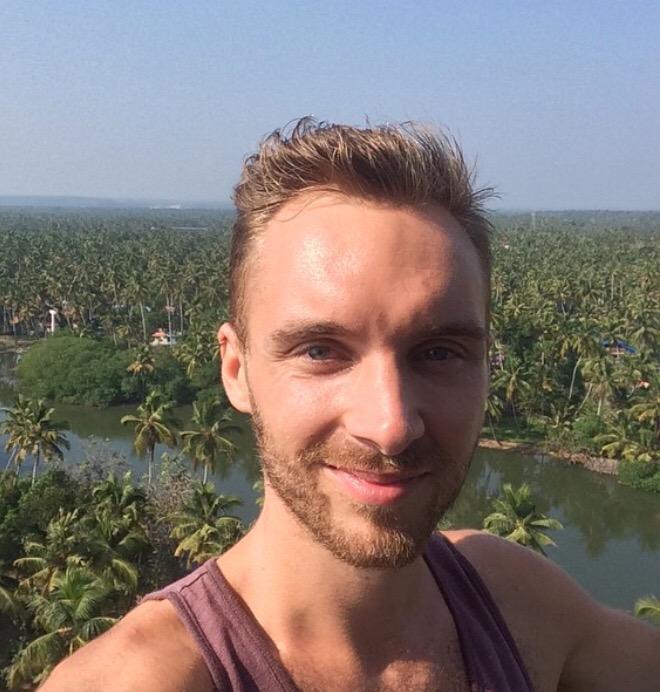 Fears are growing for a 28-year-old man from South Gloucestershire who was two days into a climb to Everest base camp when an earthquake struck Nepal.
Sam Bond's friends and family are putting out urgent appeals on social media to try and trace him.
A search and rescue team from Bristol are on their way to Nepal to help find survivors of yesterday's earthquake.
14 fully trained resuce technicians from Search and Rescue Assistance in Disasters (S.A.R.A.I.D) will travel to Kathmandu this evening with 1.5 tonnes of specialist equipment. They'll carry sound and vibration detection equipment, as well as specialised search cameras to help locate victims trapped under buildings.
S.A.R.A.I.D is an urban search and rescue team that specialises in locating and rescuing victims trapped in collapsed buildings. The team is experienced in dealing with incidents of this type having been part of the rescue efforts in the earthquakes of Indonesia and Haiti as well as other natural disasters around the world.
Load more updates