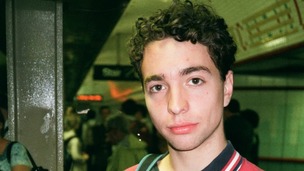 Family and friends have been paying tribute to 19-year-old Henry Miller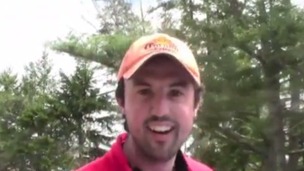 Jamie McDonald from Gloucester who's running unaided across Canada says he's on his feet again after being beaten up on New Year's Eve.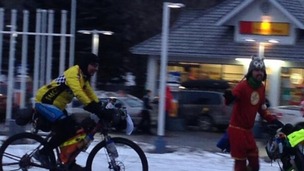 Gloucester fundraiser Jamie McDonald has been mugged at New Year's Eve party
Live updates
Today marks ten years since Concorde made its last commercial flights, and the end of supersonic travel.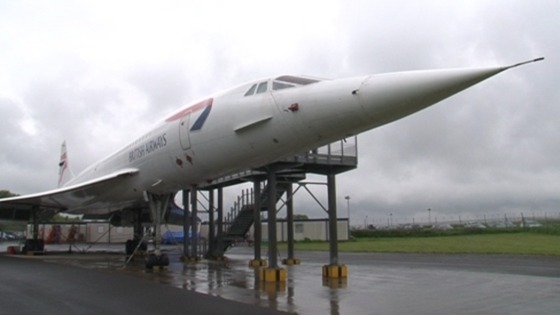 Three of the Filton built aircraft last flew into Heathrow airport in 2003 before being permanently retired.
The Save Concorde campaign group is still lobbying British Airways a decade on to make one of the aircraft available to fly again non-commercially.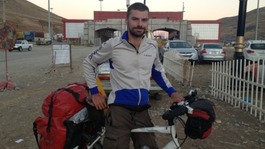 A man from Cheltenham is cycling from Seoul in South Korea all the way to Gloucestershire to raise money for the land mine charity MAGS.
Read the full story
Advertisement
Dewani lawyers back at High Court
Speaking outside court today, the mother of Anni Dewani, who was shot as she and her new husband Shrien Dewani travelled in a taxi on the outskirts of Cape Town in November 2010, said:
I am the mother of a murdered daughter. How long do I have to wait?

It is nearly three years since she was killed and we have kept our dignity and respect throughout.

I was brought up to believe British justice is the best in the world so it is very hard to understand why we are still here.
– Anni Nilam Hindocha

Shrien Dewani is fighting removal to South Africa to face trial over his wife's death until he has recovered from mental health problems.
Dewani lawyers back at High Court
Murder suspect Shrien Dewani will get a further hearing in his legal battle against extradition, High Court judges have indicated.
The final decision will come this afternoon from the panel of three judges headed by the Lord Chief Justice Lord Thomas.
It was accepted that the case should be reopened on one "point of law" relating to Dewani's status as "an accused person", Lord Thomas said.
Dewani lawyers back at High Court
A man wanted in South Africa over the death of his wife is taking his extradition fight to the next stage today.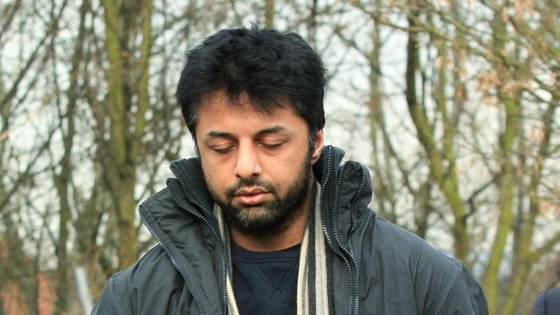 South African police say Shrien Dewani from Bristol organised the murder of his wife Anni during their Cape Town honeymoon three years ago.
Mr Dewani denies all the charges, he is applying to two High Court judges to get his extradition blocked in the Court of Appeal.
Nuclear power station could be delayed
National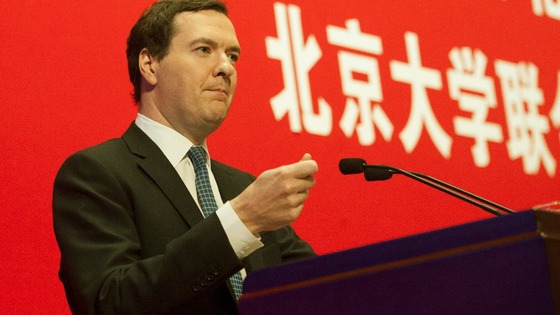 Chancellor George Osborne has announced that the government is to give the go ahead to Chinese firms taking a stake in the development of the next generation of British nuclear power.
He made the announcement at Taishan nuclear power station in Southern China on the final day of his visit to China.
The Chancellor said: "Today is another demonstration of the next big step in the relationship between Britain and China - the world's oldest civil nuclear power and the world's fastest growing civil nuclear power.
"It is an important potential part of the government's plan for developing the next generation of nuclear power in Britain. It means the potential of more investment and jobs in Britain, and lower long-term energy costs for consumers."
Read: Johnson and Osborne's trip seems to be doing the business
Advertisement
Schoolgirl ski death an accident
An inquest into the death of a 10-year-old girl who died on a skiing holiday has found her death was an accident. Jemima Prees from Colerne in Wiltshire was skiing with her father and brother when she careered off the slope and crashed into trees.
Jemima's brother spent 40 minutes trying to resuscitate his sister but couldn't save her. Her father told the coroner today that he was a hero. Laura Makin-Isherwood reports.
You can find out more how Jemima's death has helped others here.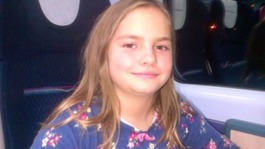 The death of a young skier from Wiltshire has been ruled an accident but the inquest heard her organs have helped four other children live.
Read the full story
Schoolgirl ski death an accident
The inquest into the death of a ten-year-old girl from Chippenham who died while skiing last February has found she died as the result of an accident.
Jemima Prees was on holiday with her family in the Austrian Alps when she hit a tree at high speed.
A postmortem examination found her death was caused by a traumatic brain injury, cervical spine injury along with swelling to the brain.
Schoolgirl ski death an accident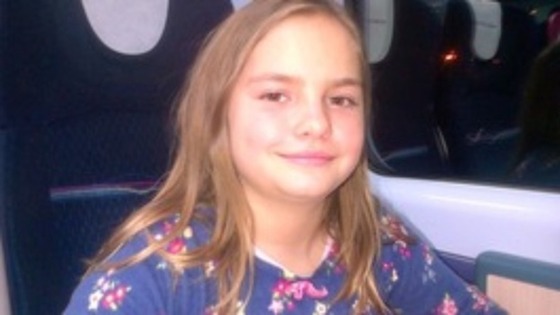 The inquest will be held today into the death of a Wiltshire schoolgirl who tragically died on a family skiing holiday earlier this year.
Jemima Rees, who was 10 and from Colerne, near Chippenham, crashed into a tree on her last run of the day in the Austrian Alps during the half-term break in February.
Her older brother Barnaby gave her CPR for 40 minutes - meaning her organs could be donated to four people - but she tragically died the following day.The inquest is being held in Salisbury this afternoon.
Load more updates