A sea-shanty group from Exmouth has been supporting a campaign to promote investment in two West Country ports. The Exmouth Shanty Men performed at a fringe event at the Conservative party conference.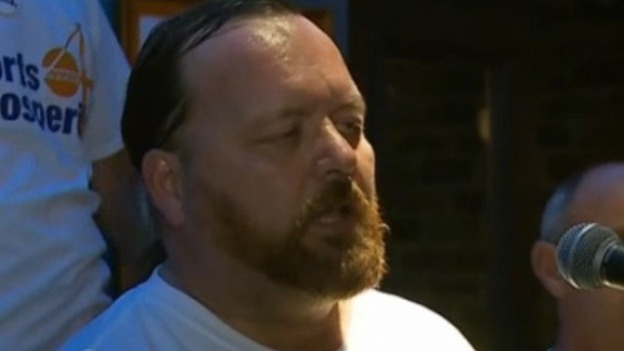 David Leighton, Associated British Ports said it was part of a campaign by Plymouth, Teignmouth and other ports against tighter EU regulations which they say would deter private investment.
Somerset CCC has appointed Matthew Maynard as the new Director of Cricket.
The 48 year old spent the whole of his 20 year playing career with Glamorgan where he made 395 First Class appearances scoring nearly 25,000 runs at an average of 42.53. He also led the Welsh side to the County Championship title in 1997.
Maynard played in 4 Test Matches between 1988 and 1994 and 14 One Day Internationals between 1994 and 2000. In 2004 Maynard was appointed as England assistant coach, a post he held until 2007.
Maynard has also enjoyed considerable success coaching in South Africa and in 2012, his first year in charge of Nashua Titans, he led them to both the domestic four day and T20 titles and was named Coach of the Year by Cricket South Africa.
Advertisement
A man has died following a collision near Wadebridge in the early hours of this morning.
Police, fire and ambulance crews were called to the B3314 between Wadebridge and Rock around 1am, after reports of a single vehicle collision.
The male driver of the vehicle, a silver coloured VW Polo, died at the scene. The road was closed until around 11am while investigations at the scene took place.
The man's next of kin have been informed.
The deceased is a man in his twenties, from the Leicestershire area.
Teachers at Caen Primary school in Braunton in North Devon are confiscating unhealthy food from children's lunch boxes as part of a healthy eating initiative.
They insist it is their right to remove chocolate and crisps - and certain types of fruit juice - as part of their drive to improve the diet of their pupils - and make them aware of the importance of eating healthily.
The story has provoked a furious response on our Facebook page. Here are a couple of comments from viewers:
A woman in her eighties has died after falling from cliffs near Newquay. The Coastguard and police were called to Porth Beach, Newquay, at 3.20pm yesterday after reports of a woman found unconscious in a cave. The woman,is believed to have fallen from the cliffs above near to Whipsderry beach. She was taken to Treliske for treatment where sadly she later died. Her next of kin have been informed and a file is now being
Disruption to flights at Lands End Airport due to poor visibility. Passengers are advised to contact Skybus for the latest information. Due to low cloud, flights are currently on hold.
Advertisement
Taunton Foodbank is appealing for people to donate more food as their supplies have dwindled. They say increasing numbers of families have been referred to them for food and they've been feeding children in the holidays that would normally receive free school meals. The volunteers that run it say without their help crime would increase as people would either starve or steal.
A new survey has revealed that almost 10% of three year olds in the region have tooth decay. According to Public Health England, 9.6% of children examined were found to have rotten teeth. Public health experts are urging parents to take advantage of free dental care for kids.
A number of locations across the south west are to be the forefront of the Government's new strategy aimed at help self build projects. Exmoor and Dartmoor National Parks and Teignbridge will receive grants to encourage people to design and build their own homes.
Load more updates
Back to top