Further measures to combat bovine TB have been revealed following the announcement of the results of the second year of badger culls.
An action plan for farmers sets out plans to help reduce the risk of disease spread on their farms. There will be a new service giving farmers within the badger cull areas bespoke veterinary advice on TB management.
Environment Secretary Elizabeth Truss says the new approach will continue to include culling.
There are also plans for a consultation on tougher measures for transporting cattle. An online map will show high and low risk areas. The Government has awarded £50,000 in small grants to livestock markets to help them introduce checking systems.
Independently audited results of the badger culls show cull figures for the year, and says that levels of humaneness and a high standard of public safety were maintained. In Somerset 341 badgers were removed - exceeding the minimum target.
Advertisement
Yeovil Town players may have Manchester United on their mind, but today the team will be visiting the town's hospital.
Manager Gary Johnson and his players will be handing out presents to sick children who will be spending Christmas at the hospital.
The Glovers have been drawn against the Premier League giants in the FA Cup third round. The match is live on television on Sunday January 4th.
An inquest into the death of a man from Taunton who died in a skiing accident will be held today.
Aleksander Owens-Thurston was on a family holiday in Austria in February. The 23-year-old, who was not wearing a helmet, lost control on an advanced black run and crashed into a snow machine.
The Royal Navy warship HMS Argyll returns home to Plymouth today after six months at sea.
The ship has been involved in a number of drugs seizures - capturing drugs worth an estimated £77 million. She also visited 16 countries along the way.
Three Devon children face losing their mother just after Christmas because she is due to be deported.
Kingdao Wade has been with her family in Brixham on a visitor visa from Thailand.
She should have a spousal visa - but new rules make it impossible for her and her husband Andy to qualify for one until at least May. She is due to be deported on December 27th.
Advertisement
Hospice Care in Exeter will receive an unexpected donation today after the charity found more than £3500 in a carrier bag outside its Cowick Street branch.
It was found outside the shop in November but it is only now that the money can be handed over to the charity.
This Friday on ITV we will be asking for your help to raise as much money as we can for our Text Santa campaign. Thanks to your generosity we raised more than £5 million last year to be divided between six charities.
One of the charities to benefit is the Alzheimer's Society. Our reporter Claire Manning has met one man who has been helped by the charity. He was diagnosed with dementia at the age of just 55.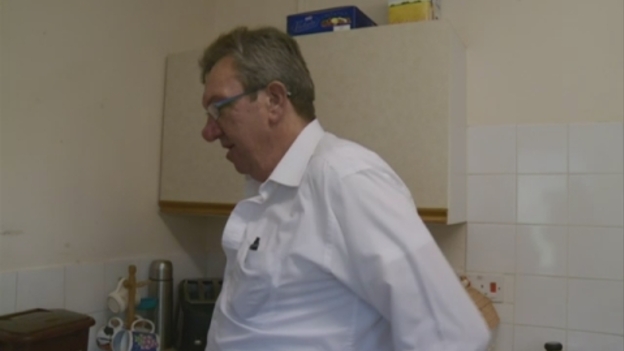 Load more updates
Back to top