Police investigating a fire in Camelford which broke out in the early hours of Tuesday morning have released a 43-year-old woman on police bail until 24th November.
Fore Street remains closed for the buildings to made secure and is expected to be shut until 4pm today.
A three-year-old was left alone in a pre-school in Dorset for almost two hours after staff forgot to take her on a trip.
The girl was a pupil at Sydling Springs Pre-School, which is based in a village hall in Sydling St Nicholas.
Staff are believed to have only noticed she was missing from a class outing when they returned to the building.
The incident, which happened last month, was immediately reported to Dorset County Council and Ofsted, and the child was unharmed.
Inspectors later visited the school and found a child was left unsupervised, with staff not following risk assessment policies and procedures.
Registers were also not properly completed and did not provide an "accurate record of the number of children present", Ofsted found.
Advertisement
David Cameron has praised the dredging work being carried out in Somerset to prevent a repeat of last winter's floods.
In response to a question from David Heath, the Lib Dem MP for Somerton & Frome, the Prime Minister said he was excited by what has happened on the Rivers Tone & Parrett. His said his only regret was that he had not been allowed to drive the dredging machinery himself.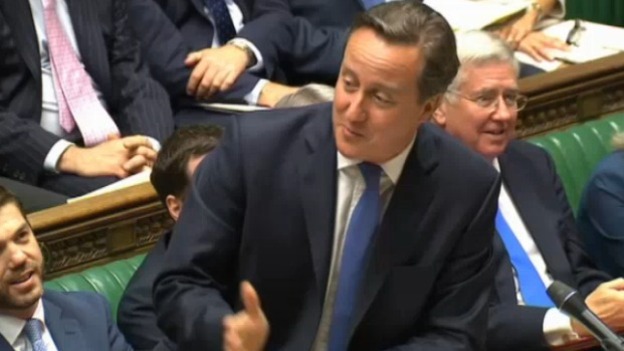 A man has been rescued after falling 15m onto rocks at Looe. Fire crews and the line rescue team were called to the scene near Hannaford Lane this morning.
They administered first aid and worked with South West Ambulance, Devon & Cornwall Police, HM Coastguard and the RNLI to transfer the casualty by lifeboat to a beach nearby. He was then taken to hospital by air ambulance.
Advertisement
Exeter coach company Carmel Coaches has lost its operating licence and looks set to close.
The company lost is licence shortly after a fatal coach crash in Cornwall in May this year, although this is not thought to have been the reason for the decision by the Traffic Commissioner.
Carmel had been accused of numerous defects on vehicles including an MOT failure rate which was more than double the national average.
Despite launching an appeal against the decision, which enabled the company to continue to operate, Carmel Coaches, heard today that it had been unsuccessful and directors broke the news to staff this morning. The company currently employs around 50 people.
A387 Station Road closed due to police incident between Fore Street and Goonwartha Road.
Plans by BT to remove 130 phone boxes from Cornwall because they are under used has prompted concern from North Cornwall MP Dan Rogerson who says they are a vital link for rural communities.
Of the call boxes set to close the number of calls in the last 12 months range from zero in Otterham, New Polzeath, and Stoke Climsland to 84 at Broomfield Road in Wadebridge.
Load more updates
Back to top