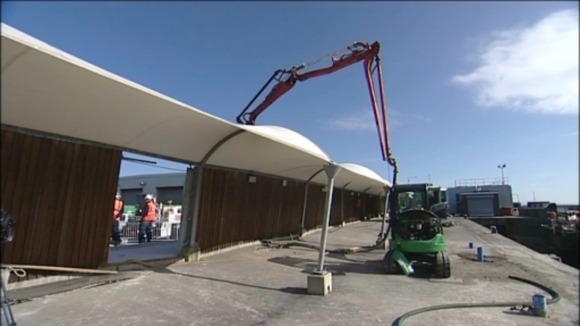 Condor Ferries has announced that all of their ferries in and out of Weymouth will be relocated to Poole for the summer including the Olympics. Duncan Sleightholme talks about what damage there is and what the possible causes are.
It's a passenger walkway deemed too unsafe for passengers to walk along. Look how the supporting pillars have fallen forward on the sinking ground. And cracks run through the tarmac. Engineers believe large holes have opened up beneath the surface.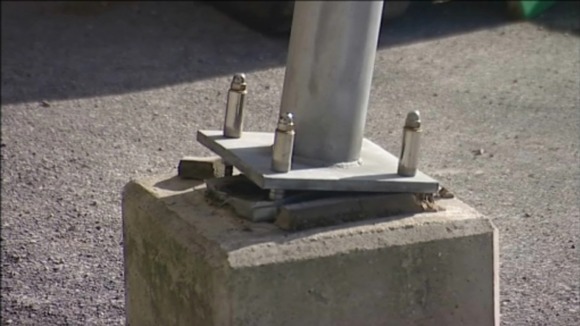 The way the fence has fallen forward and also the way this canopy is leaning forward shows that the ground has dropped down. It's quite clear that it's much lower here and over towards the car ferry ramp than it is where we're standing.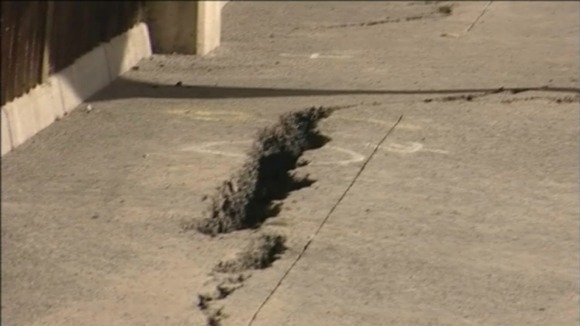 Divers are assessing the problem from below. One theory is supporting material has been washed out by the thrusters used to manouvre ferries alongside. For now, the solution is to fill the holes with special concrete and hope it holds.
It's a tried and tested technology, it's been used in other places before. It's been used in other places before and it should be a good short term solution to the problems we've had. We're currently instigating a short term fix to allow Condor to return but will look into long-term possibilities too.
– BEN MURRAY, Engineer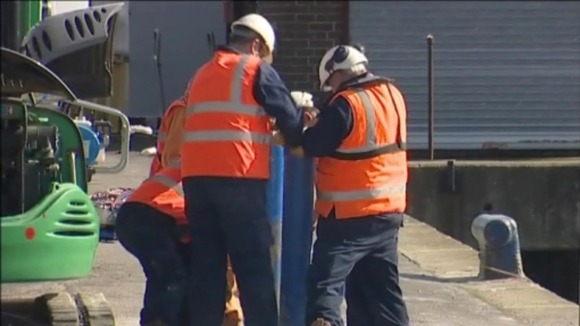 Weymouth's ferry terminal sits on a peninsula of reclaimed land between the beach and the harbour mouth. On a summer's day ferries come and go 2 or 3 times a day to the Channel Islands and France. For now, they're running from Poole, thirty miles away. Some hotels and B&Bs believe they're losing bookings as a result.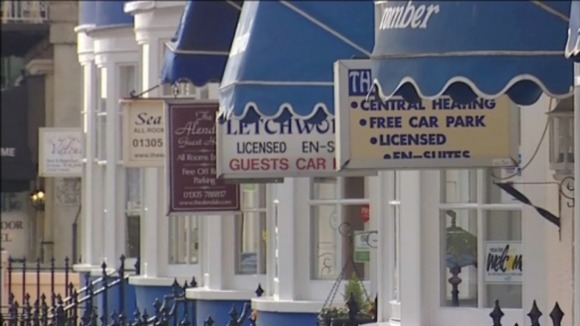 We're out of main season at the moment so it is a big problem because we would be getting a few bookings from people stopping the night before or coming back late on a late night ferry so it is having an impact at the moment. Not a major impact but it is having an impact because there aren't that many tourists because we are out of season
– DAVE PRICE, Hotel & Guesthouse Leaseholders' Assoc.

Services will return later this month, if engineers and the ferry company are happy the problem is solved.