Two rings created as presents for the daughters of a Totnes merchant in the seventeenth century have been reunited after 400 years apart.
The Lee Rings, which take their name from Richard Lee, a local trader, were given to him as a thank you gift for building a market in the town. One of the rings has been on display at Totnes' Elizabethan House museum since it opened in 1962 but the whereabouts of the other one was a mystery until former HTV presenter Richard Wyatt began a bit of detective work. The former ITV news man, who until recently lived in Totnes, circulated pictures of the ring to other museums including the Victoria and Albert in London. To his surprise its curator Rachel Church responded saying the other ring was part of it's collection and had been on display there since 1968.
It's very exciting finding out the history of something in the collection because the problem with jewellery is it gets moved around a lot. It's very portable and even if it does have an original family collection we've lost it
– Rachel Church, Curator at the Victoria and Albert museum in London.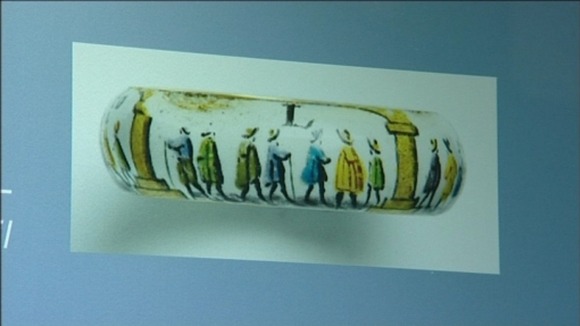 Now both rings are to go on display at the Elizabethan House Museum in Totnes.
These two rings which were first given to two young girls back in 1640 we think, are reunited for the first time in 400 years and are going to be reunited in the town from next Monday which is when the museum opens to the public
– Richard Wyatt, Former HTV Presenter

The timing couldn't be better for the museum which is celebrating its fiftieth birthday this year.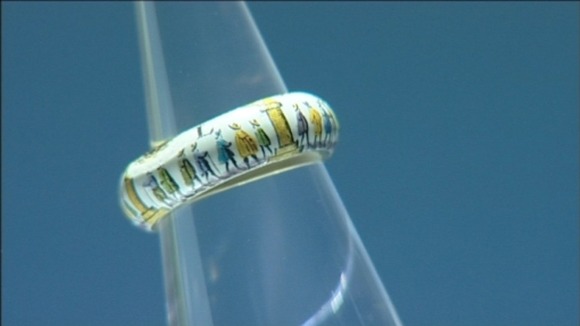 We knew there was a second ring and we've long wanted to find it and to have it here today has achieved an ambition
– Pruw Boswell-Harper, Chairman of the Museum's Trust

Both rings will now take pride of place when the museum reopens next week.