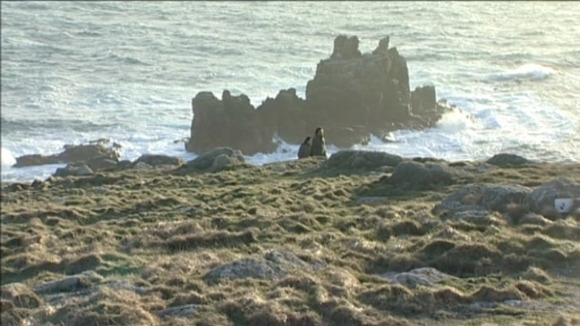 It's already a world famous landmark. But this summer this remote and rugged headland will have the eyes of the world upon it as Lands End takes centre stage in the build up to the olympic games.
A year ago it was revealed Cornwall would host the start of the torch relay, before it makes its way around Britain.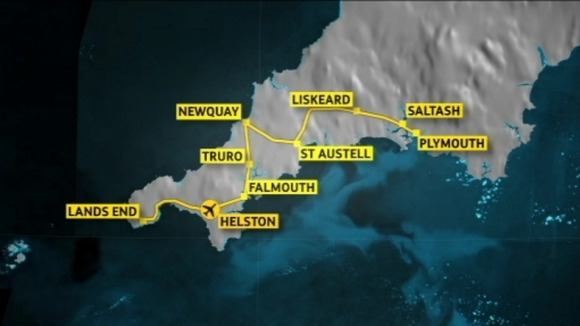 The Olympic torch is lit in Athens on the 18th May and will then fly to the UK in a gold liveried British Airways plane with the flight number BA 2012. It arrives at RNAS Culdrose in Helston before being taken to Lands End for the launch of a 70 day 8000 mile torch relay. On the first day it passes through 21 Cornish towns and villages including Penzance, Helston, Falmouth, Truro, Newquay, Bodmin, St Austell, Liskeard and Saltash with an evening celebration in Plymouth.
Visit Cornwall predicts the publicity could be worth £7m to the Cornish economy.
If you imagine that day and you've got shots of the torch near St Michaels Mount, shots in Falmouth, shots in Truro where we are now, you've got that imagery going out and if you think the next day is a Sunday and you've got all the Sunday papers, not only in the UK but Europe and other places
– Visit Cornwall Spokesman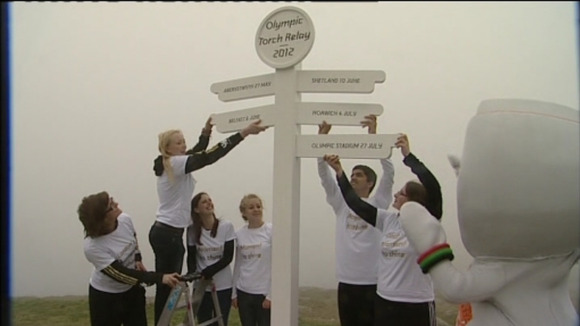 The tourism organisation also hopes to capitalise on the exposure to promote other businesses in the county.
We've had interest from Japanese film crews, we're working with Visit England to bring a train full of journalists the week before to showcase not only tourism but the wave hub, the university, and lots of other assets that are more about the multi-fassted face of Cornwall
– Visit Cornwall Spokesman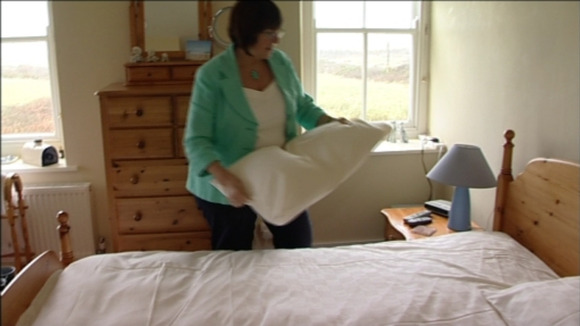 It's accomodation providers though who are expected to see the biggest benefit from the olympics. Liz Trenary runs this B&B a few hundred metres from Lands End.
Liz hasn't increased her rates over the olympic period, whereas many London hotels are averaging a 300 percent price hike. She says some local businesses have considered it but most are sticking to their usual rates for fear of putting visitors off.
It'll be a good chance to showcase the area, we've got so much going on just around Lands End itself hopefully people will come back and stay a longer time next time round
– Liz Trenary, B&B manager

Another part of Cornwall hoping to cash in on the Olympic effect is Falmouth, which is hosting its Finn Festival in the week running up to the torch relay. It's an international sailing regatta for single handed dinghys which includes the Finn Gold Cup - and it'll act as the final olympic qualifier for some of the countries taking part. Cornwall's own Ben Ainslie who has already been picked for Team GB will be amongst the competitors.
For Cornwall to get it is absolutely amazing with the 35 countries and this being the only Olympic qualifying event in the United Kingdom in any sport obviously Falmouth's going to be top if the list to visit and top of the list for publicity for the town and surrounding area
– Ben Ainslie, Team GB

Coverage of the olympics could attract a global audience of 4 billion viewers. And as a nationwide advertising campaign is launched encouraging Britons to have a staycation this year, Cornwall's small part in the lead up to the games could create a very lucrative legacy for the region._

_