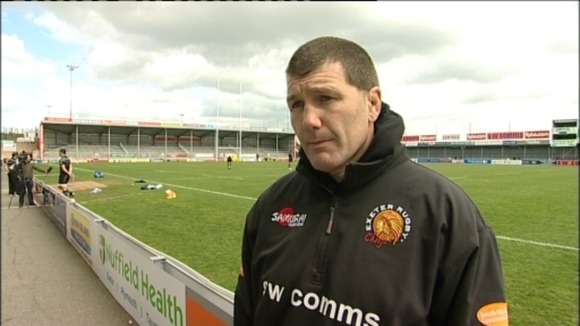 Rob Baxter has every reason to be confident. So far his team have achieved exactly what he's asked of them and more, so a European quarter-final against one of the biggest club's on the continent is nothing to fear.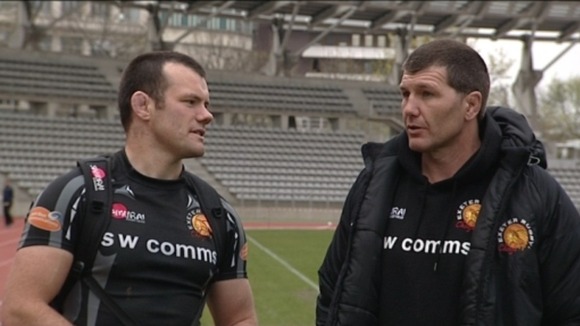 When we play well we're a very good side and often results go our way. It's definitely a game we can win. You don't get to fifth in the Premiership because you're a poor side and you don't go to Kingsholm and win because you're a poor side. We've got every chance of winning if we perform well and that's our target tomorrow.
– Rob Baxter, Head Coach

The Chiefs head coach, who's masterminded the Devon club's remarkable and rapid rise in recent years has thrown caution to the wind for this match. Baxter intends to go gung-ho. Perhaps because they've got nothing to lose but also because his team have started to express themselves of late as they've grown in stature and confidence.
To be truthful it's about their ('players') ambition. If they want to go out there and attack the game and do their bit as individuals then we'll have a good performance. If they come out and get a little bit overawed by things and sit back in their shell and worry about making mistakes then you never win playing like that. So we'll come out here, we'll attack the game and go for it. We'll try and win the game by scoring tries and that gives us the best opportunity to win - it's worked well for us in the Premiership and it will work well for us tomorrow.
– Rob Baxter, Head Coach

When I asked about the magnitude of this occasion, Baxter played it down and built it up in equal measure. It's a very valuable experience but is it the biggest game in the club's history as some people have talked about it?
I don't think so. I think the games that have got us in the Premiership and have established us in the Premiership have been bigger games in the scheme of things. It is a one off game because we've never been in a European cup quarter-final before. These guys are very aware that they're writing the club's history, really, because they're doing things that no other Exeter players have done before and it's bringing the best out of them, as well as the coaching staff, who've got to keep encouraging them.
– Rob Baxter, Head Coach

This is still a learning curve and Baxter is content to view this game as such. As a means to an end if not the end itself.
The guys looked at me funny and like I was a bit strange when I said I hope that this is going to be tough. I hope it's a tough game because that's how you learn things. You get to quarter-finals and they're tough games because they're big games. If it's tough and we come through it it then we will be a much better side and will have learnt something. I'm looking forward to tomorrow because I know we're going to be good. I know we'll turn up tomorrow and have a real go at it and whatever happens we'll learn from the experience and we'll be better for it. We're not doing well in the Premiership for no reason. When we give it a go we're a really good side and we're a match for anybody and I think tomorrow is going to be very interesting.
– Rob Baxter, Head Coach