Furious residents in a Cornish village claim they have been forgotten by a refuse collection company contracted to collect waste in the county. Residents in parts of Downderry haven't had their bins emptied since the new service started.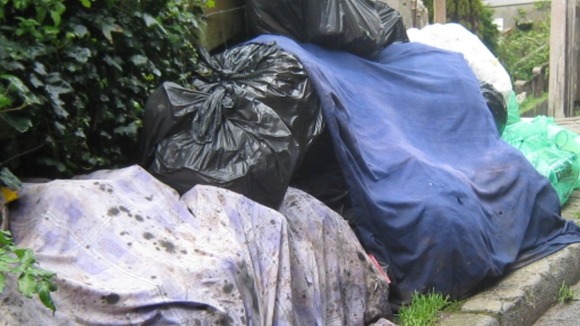 It follows weeks of missed collections after Cornwall Council employed Cory Environmental at the beginning of the month. The council has received thousands of complaints since then. Among those having problems is Stella Parnell from Downderry, who says she'll withhold her council tax until the mess is sorted out.
Some days I get so low I just want to cry. It isridiculous, nobody replies to our calls. We are just being ignored. I know weare not alone in this, but the future really worries me.
– Stella Parnell, Downderry resident

Black bin bags have been piling up in the lane for almost a month and residents in Hillside Terrace, Downderry, are growing concerned about the potential health risks. Ms Parnell hasn't had a collection for almost a month despite numerous emails and phone calls to Cornwall Council and Cory sort out the problem.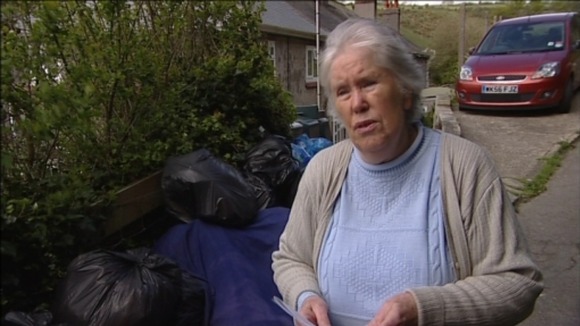 I'm really getting stressed out over this now. It's a worry to me and in a few more days there's just going to be no more room and where's it going to go then. It's just going to go all over the road.
– Stella Parnell, Downderry resident

The residents' rubbish used to be collected on a Wednesday by a smaller vehicle so it could fit down the narrow lane. Under the new contractor their waste is supposed to be collected on a Monday, but residents have had problems.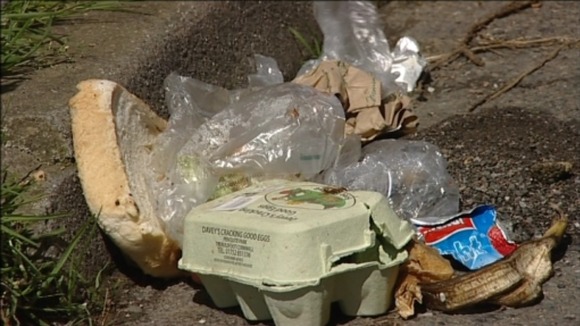 Although an emergency collection was made on a Thursday, a lot of residents kept their rubbish inside as they hadn't been expecting it.
Last week Cornwall Council apologised after thousands of people were left with rubbish piling up outside their homes. Cory was given an eight year contract worth 125 million pounds.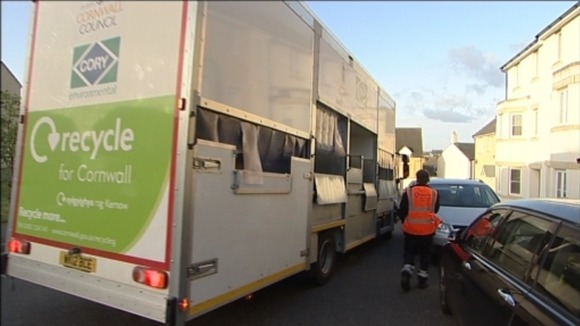 The families have been promised the rubbish will be collected within two days. Stella says the services are not taking the problem seriously enough.
ITV West and Westcountry is awaiting a response from the council and Cory.