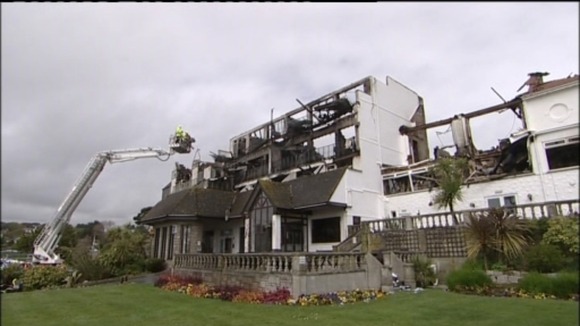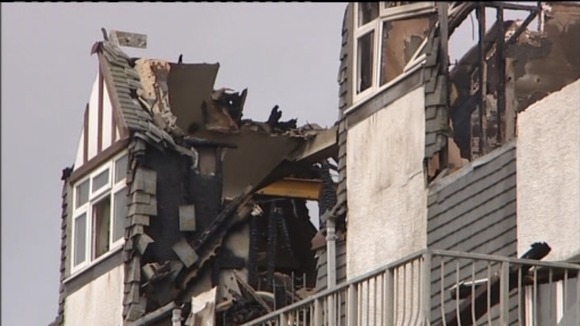 *Cornwall Fire and Rescue service has confirmed that the fire that destroyed a hotel in Cornwall was started accidentally by a workman. *
**
**Work was being carried out on the roof when a blow torch started the blaze.
Fire crews pumped 8,000 litres per minute of sea water to dampen the remains of the blaze at Falmouth Beach Hotel.
****3km of hosepipe ran from Gyllyngvase Beach down the road and to the hotel.
The fire and smoke has now been extinguished.
All guests from the hotel have now been accounted for.
Earlier this morning, there were three guests that hadn't contacted the police to let them know of their whereabouts. It was believed that they had been on day trips at the time of the fire. They have now been located
Our reporter, Steve Hardy, is following this story.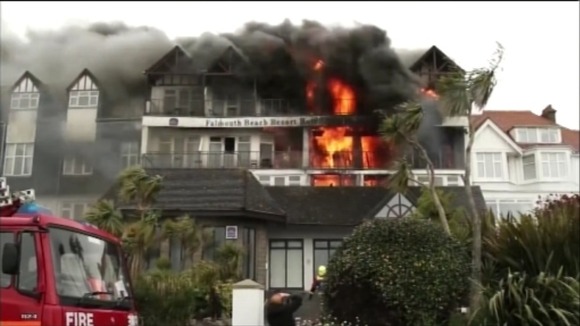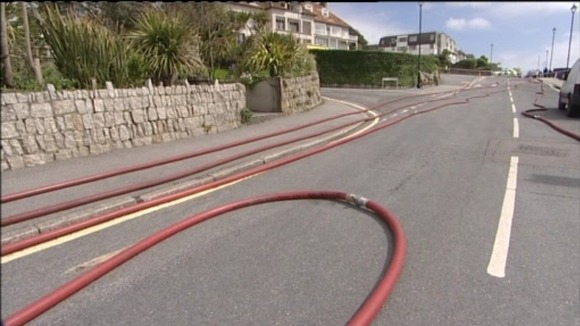 The fire has ripped the heart out of one of Falmouth's best known hotels.
Fanned by gale force winds it quickly spread through the Falmouth Beach.
Blur Guitarist Graham Coxon, who was staying at the hotel before an appearance in the town last night, escaped the fire along with other guests staying at the hotel.
The staff said that there was a smell of smoke and that they were sure it wasn't cigarette smoke. They went off to investigate and a couple of staff members came back coughing their heads off and the room was full of smoke.

Pretty quickly after that there were flames. It was quite surreal actually at how fast it happened.
– Graham Coxon, Blur Guitarist, Guest at Falmouth Beach Hotel

We have rooms at the beach hotel and had to leave when the smell of smoke for a little much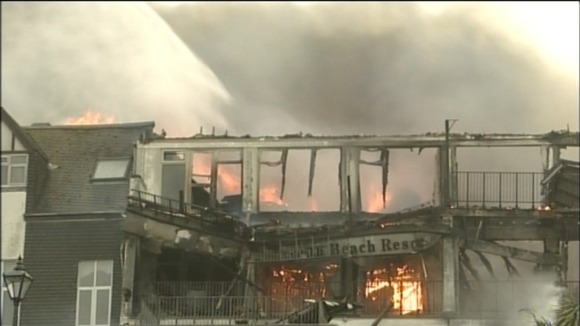 Roads were cordonned off as more than one hundred firefighters tackled the blaze which is believed to have started on the third floor.
At its height, 10 appliances and two aerial platforms fought the blaze at the 120-bedroom hotel - one of the biggest in Falmouth.
This is a severe substantial fire in a trading hotel. Our crews have worked tirelessly in difficult conditions to bring this fire under control.
– STEVE BROWN, Cornwall Fire & Rescue Service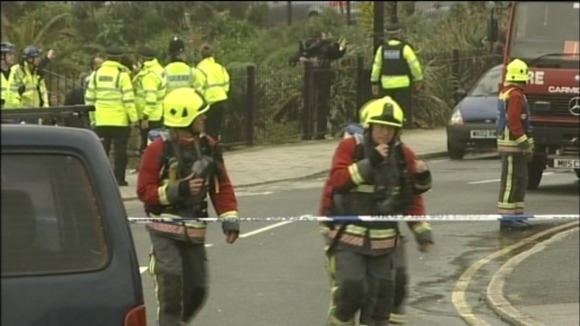 The Falmouth Beach is in a prominent position fronting Gyllyngvase Beach. The police cordon was extended to the beach when a helicopter from RNAS Culdrose landed to take a senior fire officer on board to get a better view of how the fire was spreading through the hotel.
Last night, the emergency services were still on the scene and roadblocks remained in force around the hotel.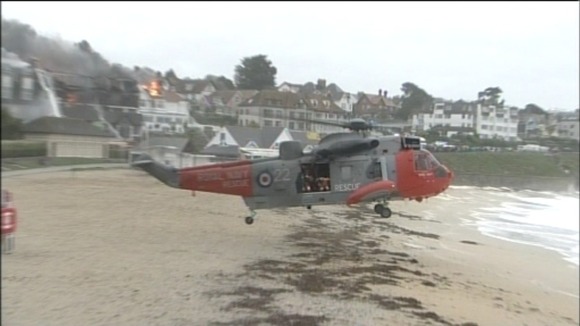 _We will bring you more updates throughout the day. _
Here last night's report from Steve Hardy: