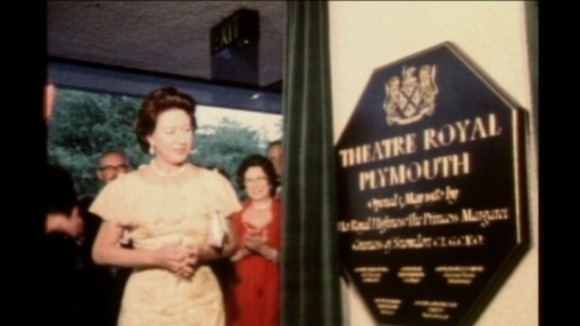 One of the West Country's most historic theatres is celebrating its 30th birthday this weekend. The Theatre Royal in Plymouth has hosted some of Britain's top talent.
*Stars from Leonard Rossiter to Barbara Windsor and James Corden have played there. Our reporter Jacquie Bird has been looking through the archives. *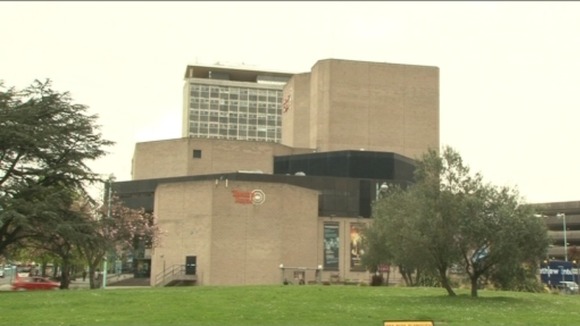 Where once a giant carpark stood, over the course of three years, grew the Theatre Royal in Plymouth. Built with the help of £3 million European funding, it was to be the centre of the arts world for Devon and Cornwall.
When it opened in 1982 it was compared to the Royal Festival Hall in London. And it was Royalty that declared it officially open - Princess Margaret no less.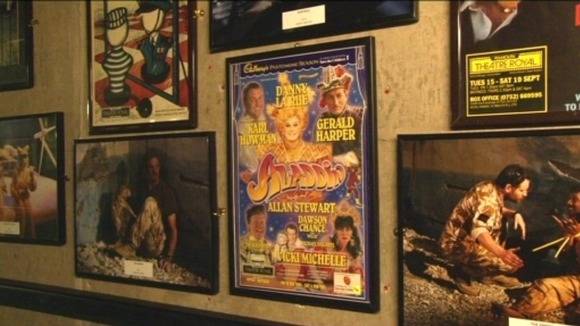 Just 10 years after it opened, the Theatre was under threat. The Arts Council said it would cut its budget by half a million pounds, which would have been disastrous. They marched on London in style. Westcountry actor Edward Woodward handed over a petition to the Arts Council and within five days the funding was reinstated.
All testament to the sense of community this theatre has created. It's not just its award-winning national productions, it is so proud of it's the local ones too.
The greatest memories I have of the theatre, is one of the greatest nights - High Heels in the rubble, which was a major community production which celebrated the end of the Second World War.

It involved 400 members of the local community. It was a glorious night in theatre. It was Plymouth's story during the blitz told by people form Plymouth.

It ended with those 400 people on stage and Churchill's victory speech coming over the tannoy and then Vera Lynn got up on stage and lead the whole audience in singing "Their will always be an England" and there wasn't a dry eye in the house.

That was fantastic.
– ADRIAN VINKEN Chief Executive, Theatre Royal