The Exeter headteacher suspended after the revelation that he was paid more than the prime minister has resigned.
Steve Maddern has left West Exe Technology College with immediate effect. An investigation into how the school's budget was spent under his charge is now being carried out.
Just one week after he was suspended as part of an investigation into how the budget at West Exe Technology College was spent, head teacher Steve Maddern handed in his resignation. Questions were raised following the revelation that at £152,000 a year, his salary was higher than the Prime Ministers and three times that of a regular head teacher. Today (Thursday) parents were sent a letter explaining that Mr Maddern was leaving with immediate effect.
The task now for the governors, whose chairman also resigned, is to draw a line under the events of the last few months and support the students and teachers moving forward.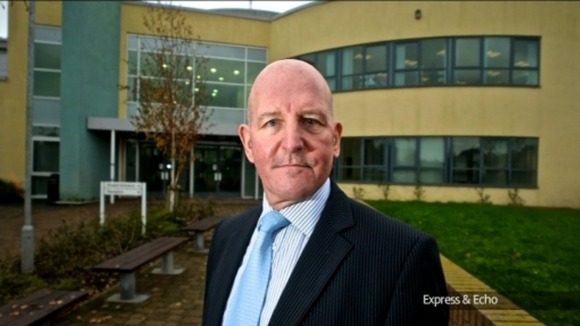 From the governing body's point of view we really want to work with everybody. We want to work with the staff who as I've said have been really good with this situation. We want to work with the parents, the students and in fact the community we really want to move it forward.
– Peter Scott, Vice Chairman of Governors

And that's what they've already started with the internal appointment of Vicki Carah as acting headteacher.
We're determined now that our focus is entirely on the students and on helping teachers to help them prepare for the exams which are coming up very very soon now. So far things have been as good as they can possibly hope I think. There's been as little disruption as possible and staff, students,parents and the governors have all pulled together to ensure that this is no more difficult than it had to be.
– Vicki Carah, Acting Headteacher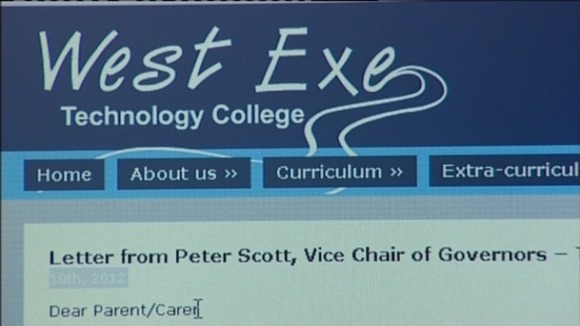 West Exe Technology College was on the brink of becoming an academy, which would have taken it away from the control of Devon County Council. Local MP Ben Bradshaw, who led calls for an investigation into the administration of the school, said more controls are needed.
The Secretary of State was asleep on the job here because he was about to give this school academy status and said he had done the due diligence but they had not seen the trouble at the school. Now that is a big problem, not just for West Exe and the example here but for the whole of the governement's Academies programme throughout the country.
– Ben Bradshaw MP Lab, Exeter

Meanwhile it's business as usual for West Exe, with the first of its major GCSE exams starting in just over two weeks.

While those important exams are just around the corner, an internal investigation into the school is still ongoing. The question is just how public will that final audit be.

Watch the full report by Jacquie Bird: