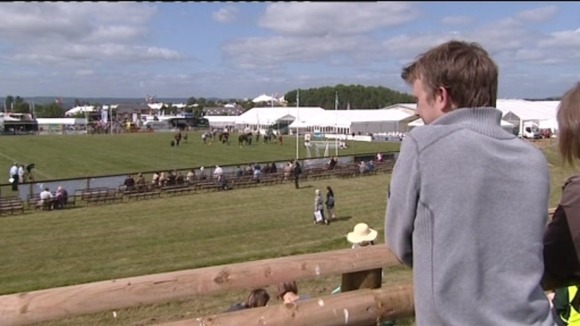 The Devon County Show is underway at Westpoint near Exeter and is one of the biggest events in the County's calendar bringing together farmers, food and drink producers and a huge array of other attractions.
This year's event marks ten years since the first church service was held on the evening before the Devon County Show. It's a chance for farmers, exhibitors, stewards and those working for the Show, to reflect on the last decade which has seen the county fight back following the impact of foot and mouth disease.
We have travelled from a position in Devon rural life when agriculture was in a dark and gloomy place but, while there are still challenges ahead of us, there is so much to celebrate today
– Bishop of Exeter, the Right Reverend Michael Langrish

In 2001 an outbreak of foot and mouth disease prevented livestock from coming to the Show and the following year cattle returned. In 2002 the Churches for Devon together with the Show instigated the annual church service in order to reflect on the previous year and look forward to better times ahead. The Bishop of Exeter is also the President of the Federation of Devon Young Farmers Clubs and says he's been impressed with the ttitude of youngsters coming into the industry:
I think they are one of the most sparky youth organisations in the country; it is not only the fact that they are bringing young people into the industry who have a really positive can-do approach to the future, but it is an organisation which is excellent in developing leadership potential in young people, and that fills me with hope for the countryside.
– Bishop of Exeter, the Right Reverend Michael Langrish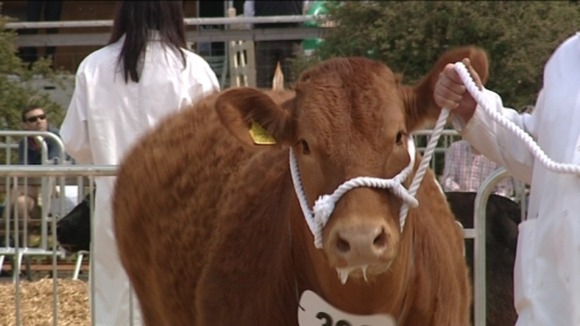 On Thursday evening, The Westcountry Tonight will be live at the Devon County Show from 6pm on ITV 1.