Olympic Torch Relay
Trescothick prepares to carry Olympic flame through Taunton
by Matthias Kurth
Marcus Trescothick is undoubtedly Somerset's most recognisable sports personality. The county cricket captain and a former England international has long been a standard bearer for sport in the region and now he's a torch bearer for the Olympic flame as it passes through Taunton.
To do it in your home town and get a opportunity to be part of the Olympics it's fantastic, I'm over the moon. It's such a great spectacle and with it being in our own country it's going to be even bigger than what we normally expect it to be. My tracksuit arrived yesterday and I tried that on and it was nice, just a little bit different to what you normally expect playing cricket.
– Marcus Trescothick

Trescothick has never shied away from doing his bit for charity and the local community - fronting a summer bike ride in recent years.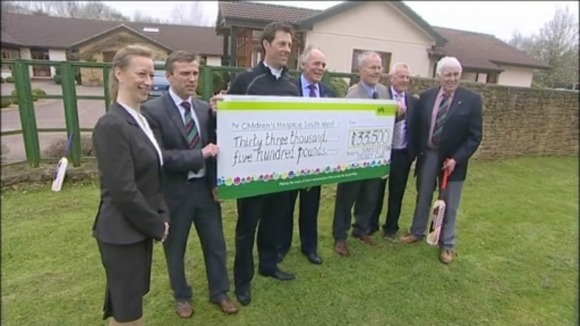 For a man who's been voted England's best cricketer on three occassions but hasn't lifted as manay trophies as he should have - hoisting the Olympic torch will surely be up there with the best eperiences of his distinguished career.
Watch the full story from Matthias Kurth: