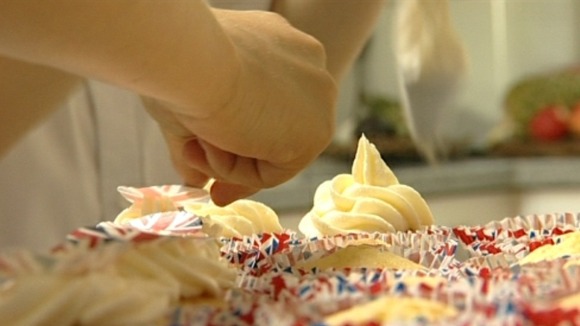 The, bunting's being made, cakes are being iced. The countdown has begun to the big celebrations for the Queen's 60 years on the throne.
If you're excited about the jubilee there are many things on the market to help you celebrate in style, but what are you going to do?
One way to celebrate is by having a big lunch. It's an idea dreamt up by the Eden Project in Cornwall. this is their fourth year and the fact that it coincides with the Jubilee this time is even better. Some local schoolchildren have already been getting in on the action with a little tea party in the giant biomes.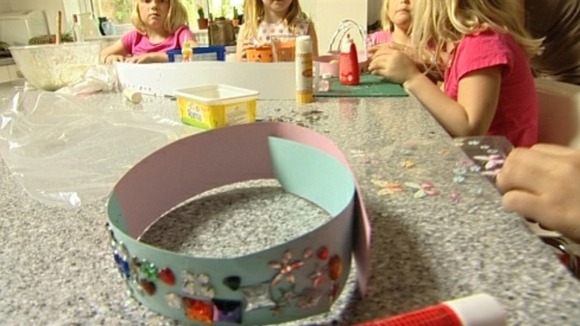 I'm hoping that we will have launched something that will go on for hundreds of years as something in the calendar where we remember how wonderful it is to have good neighbours. You don't have to love your neighbours but if you know them and you can say good morning and you can do stuff together. It is the start of community in the proper sense.
– Tim Smit, Eden Project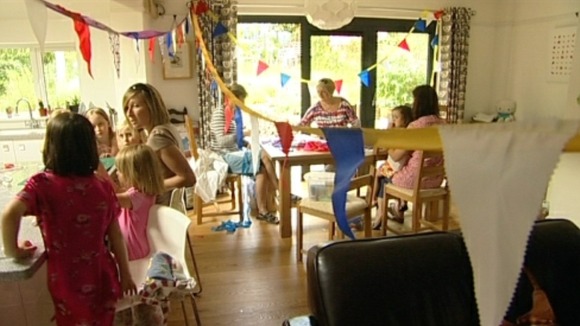 There'll be Big Lunches happening everywhere on Sunday. They're expecting thousands on the Piazza in Plymouth to watch the Jubilee pageant on the big screen.
It's all about community. I mean the big screen is there for exactly this sort of event and we saw with the Royal wedding last year with 2,000, 3,000 people on the Piazza really enjoying themselves really enjoying that pomp and ceremony. We've go that again but that community aspect of it is just going to be brilliant.
– Clint Jones, Plymouth City Centre

And that's what it's all about, getting people together to celebrate. They've been preparing for their big lunch in Chollacott Close in Tavistock for ages now after having one for the past three years. This year though it's all in a good cause.
It's all about getting people together, getting neighbours together and being a little bit charitable as well, so we thought this time there's a good cause in Tavistock this year, the food bank and we want to donate some food to it.
– John Dixon, Big Luncher

There'll be snail races, crown competitions and lots of fun for the children at this party. But there might be another reason they're all so excited.

Streets will be closed across this long bank holiday weekend for many different events. There are 71 parties planned in Cornwall and nearly 170 streets will be closed across Devon.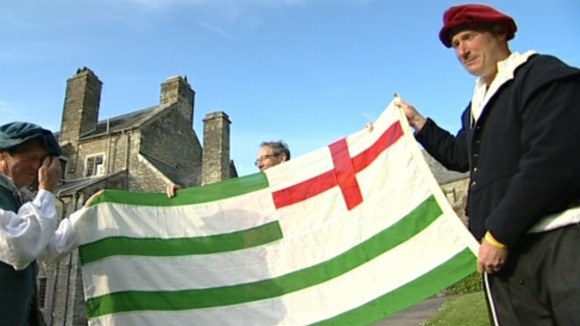 There are also many events going on at National Trust properties across the region and they've come up with these staggering statistics.
They're celebrating with 200,000 cups of tea, 30,000 scones, enough picnic blankets to cover six football pitches, all wrapped up in four and a half miles of bunting. The's enough to wrap around Buckingham Palace 16 times
At Buckland Abbey they've been helping some local gig rowers get ready for a very special jubilee event. The Tamar and Tavy Gig club are taking part in the Jubilee Pageant on the Thames on Sunday and will be decked out in the colours of legendary Westcountry sailor Sir Francis Drake.
We're taking this opportunity to promote the Tamar and Tavy valley and the historical significance of teh area, bylinking it with Buckland Abbey where we are today and the legend of Sir Francis Drake. Seems quite appropriate to resurrect him for such a momentous occasion
– NIck Bailey, Tamar & Tavy Club

Whatever you're doing over this jubilee weekend, there's no doubt this very special event will live in the memories for years to come.