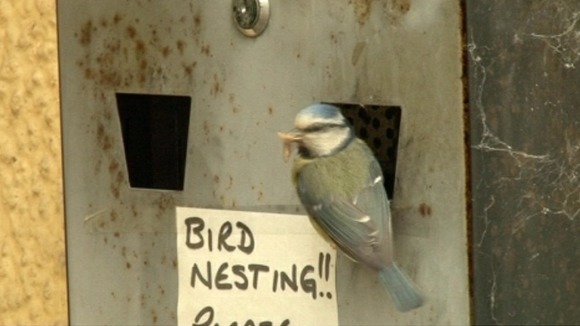 Staff at the Royal Oak in Nadderwater near Exeter were astonished to discover that the ashtray they put up for their smoking customers has become home to a family of blue tits. They were even more surprised to learn that the dirty box proved to be an ideal starter home. Seven fledglings are happily cooped up inside.
It was kind of a surprise to be honest. I was joking about using the eggs in my pizza or pasta but then I took a look at them and it just melted me down"
– Antonio Pucci, Chef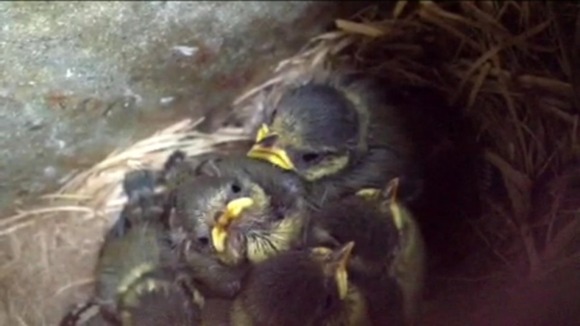 The landlady is also surprised that the pair chose a dirty ashtray over the many trees and hedgerows around the pub.
We have got other nesting boxes but they seem to prefer this. I think the squirrel's taken one of the other nesting boxes. But they're safe and it's out of harm's way so it's good.
– Tracey Baird, Landlady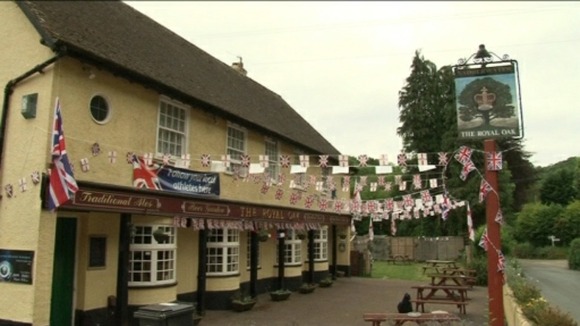 It may be cramped but the youngsters will soon be flying the nest. The challenge will come next year. Birds often like to return to the same nesting site and the blue tits may want to reclaim their unlikely home.