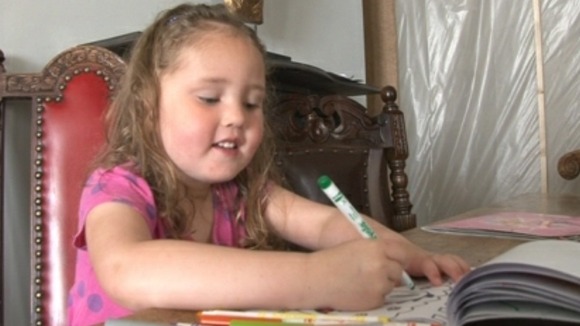 A five-year-old girl from Exeter who had a very rare type of brain tumour has died.
Billie Bainbridge was diagnosed with diffuse intrinsic pontine glioma - an inoperable brain stem cancer - last summer.
Her condition deteriorated rapidly after a brain scan on 3 May showed significant tumour growth. In the last week, she was having difficulty with breathing and was confined to bed.
A statement on the site said that Billied died "peacefully at home" on Friday afternoon with her parents Sam and Terri beside her and her family nearby, including her three-year-old brother Joe.
Over the past year, Billie's family had tried to raise £200,000 that would have enabled Billie to travel to America for life saving treatment. Comedian Peter Kay also tried to help by staging two gigs with the proceeds going towards Billie.
Donations were being made to the Billie's own fundraising website, Billie Butterfly Fund.
Sam and Terri nursed her to the end with tremendous support from Exeter consultants and nurses. In the last year Billie had to cope with so much. She was incredibly brave and never complained or asked why.
– Statement on www.billiebutterflyfund.org/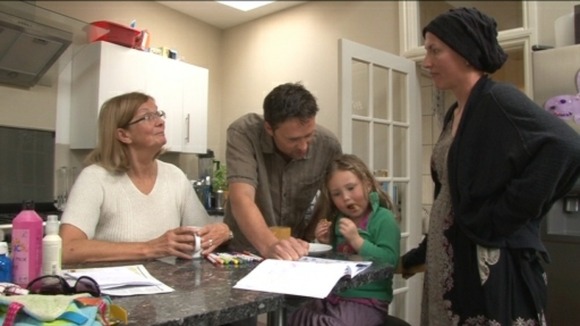 Billie's mother Terri has aggressive breast cancer and was undergoing chemotherapy when Billie first showed signs she was not well.
You just don't think anything like that could possibly happen. Then we found out what type of tumour it was and it was the worst type of tumour in the worst kind of place. And that nothing really could be done. It's just absolutely horrendous.
– Terri Bainbridge, Billie's mother, speaking in November 2011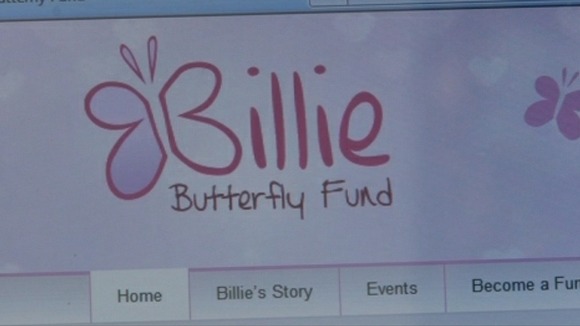 You do have to put a brave face on. She does understand she's had a lump. She does understand she's been ill. I think she believes because she's been so much better now she believes that she's - that she doesn't know it's going to happen again or the likelines of it happening again.
– Sam Bainbridge, Billie's father, speaking in November 2011

Only about 40 children in the UK are diagnosed with this form of brain tumour each year. The survival rates are extremely poor with many children not surviving more than eighteen months. Radiotherapy can be used in an attempt to shrink the tumour and reduce symptoms, but frequently the tumour starts growing again within six to nine months, this time more aggressively.

To read more about Billie's story and to learn about this form of brain tumour, click here.

We spoke to Billie and her family in November 2011. Watch our report: