Somerset Flood Damage
Accusations of flooding mismanagement that turned Somerset Levels into a swamp
by David Woodland
People living on the Somerset Levels say mismanagement of recent flooding has turned a thousand acres of prime farmland and wildlife habitat into a swamp. Farmers claim floodwater should have been drained faster. But the Environment Agency says pumping off stagnant water too quickly would damage rivers.
David Woodland went to see the damage for himself.
More than a thousand acres of the Somerset Levels are a stinking wasteland. Residents and farmers showed me a blighted landscape where four weeks of standing floodwater meant virtually everything was dead.
It's wiped out a complete generation, from the ground up, worms, insects, birds, mammals and fish. Everything is rotting, this is the smell of the death of a moor.
– LESLEY IRVING, SMALLHOLDER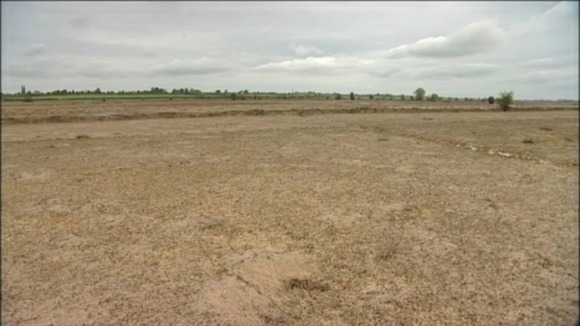 Imagine a pile of wet, rotting grass and the filth that would run out of the bottom of that, well the farmers say this is exactly the same. And this is a poisonous liquid that is killing wildlife.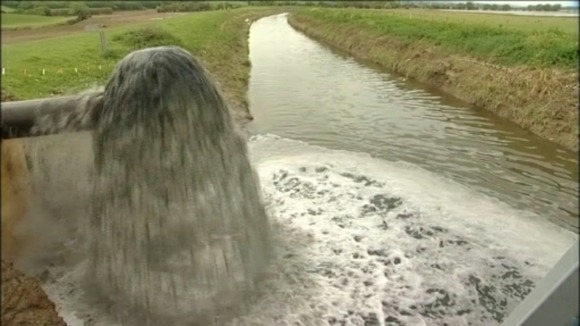 The crisp crackle of drowned, now dried up grass, was underfoot. The earth will need reseeding. There'll be no crop this year. Many farmers are being forced to sell livestock they can't feed. The cost is hitting them hard.
I don't know, several thousand pounds. I haven't estimated the whole lot but I would imagine it would be about £20,000 for me, and I'm a small farmer, the others are a lot bigger and it will cost them more.
– TOM JEANES, FARMER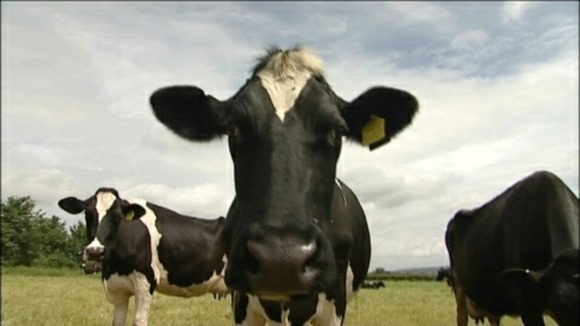 Farmers agree the levels should act as a pressure release valve to save Taunton upstream but blame the Environment Agency for not doing enough to save the grass and this site of special scientific interest. In short they argue April's deluge came from the heavens, but their plight is man made.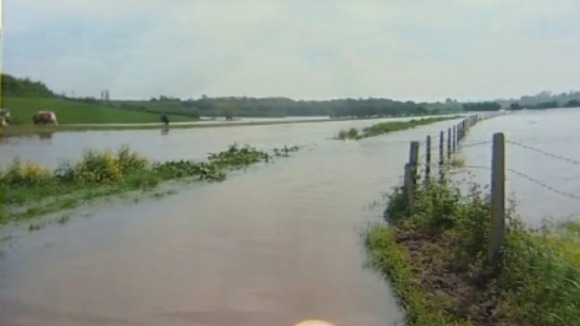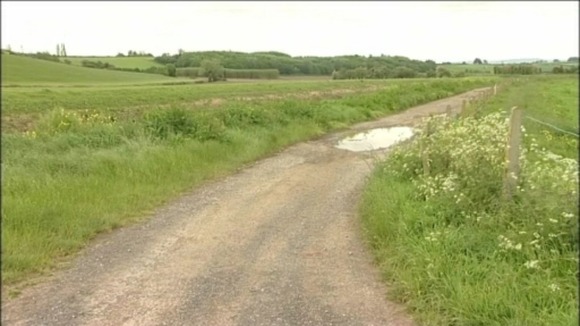 Residents here ask is it right for a government body to deliberately pen water up damaging livelihoods without compensation, making them pay because the Environment Agency won't?
The Environment Agency have responded to the accusations.
The Environment Agency is performing a 'balancing act' between trying to remove the remaining floodwater as quickly as possible to help farmers, and avoiding widespread damage to rivers. We are aerating the floodwaters and treating them with hydrogen peroxide. Additional aeration units have also been installed on the River Tone. This is a very difficult situation, where we need to balance the needs of people and the environment.

The Agency is working closely with the Somerset Drainage Board Consortium, the NFU, local Parish Council and the local flood action group to keep them updated on our progress and decisions. We have also been working closely with Natural England. Natural England have been writing to farmers about how best to treat their fields to help them best recover.
– Environment Agency