The nephew of Andy Warhol has said he believes a 'miracle' discovery is not the work of his uncle.
The sketch was bought for £3 by West Country entrepreneur Andy Fields at a car boot sale near his holiday home in Las Vegas. He claimed it could be Warhol's first step into pop art. He said it was sketched by the artist as an 11-year-old schoolboy while living in Pittsburgh PA.
The drawing is of the head of Rudy Vallee on a colour-chequered background. It is signed 'Andy Warhol.'
Warhol would later become world-famous for his pictures of soup tins and silkscreens of Marilyn Monroe.
One expert backed Mr Fields' claims and gave the piece an estimated price tag of 2.1 million dollars.
During his research into the picture, Mr Fields contacted James Warhola, who is the son of Warhol's brother Paul. Mr Warhola says he thinks the picture is not original.
But Mr Warhola, who lives in Baltimore, MD, says his uncle would not have signed the work 'Warhol' as he didn't drop the 'A' from his surname until later.
He also said the style of the drawing doesn't match other examples of Warhol's work.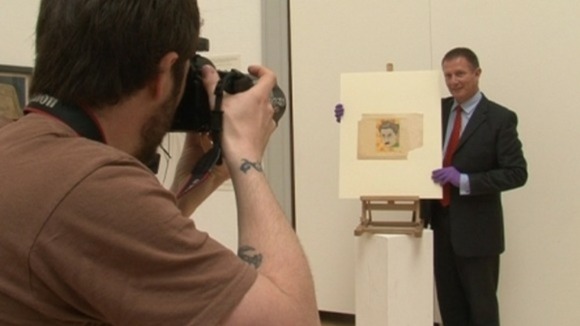 What first struck me was the character of the linework, it just didn't look like the sketchy line that my uncle used. The other thing was it was quite realistic. I don't think my uncle's early work was so realistic. And the third thing was the signature was odd. It was signed Andy Warhol. And I think that the explanation that Mr Fields said was that Andy had signed it much later when he was a successful, well-known artist. And he signed it Andy Warhol. I don't know of any instance where my uncle would have signed a piece from his childhood. Mostly these things were not signed. Maybe on the back they might have had his initials or they would have said 'Andy Warhola' - but not Andy Warhol. He didn't drop the A until he left Pittsburgh
– James Warhola, Andy Warhol's nephew

Mr Fields' work was presented to the Andy Warhol Authentication Panel last year. The panel did not approve the picture - saying it needed more information about the sketch's background. But it did not completely reject the picture either. The panel has since disbanded.
I'm no expert so all I can go on is the advice that I'm given. I have spoken to other professional artists and they've all told me the same thing: very often when you're young, you'll try something - maybe you won't do it for a few years and you go back to it later. So it's highly probable, in my opinion that it could have been his first attempt at modern art.

I can track it down to within a block of where Andy lived in about 1940. It does seem highly credible.

I totally respect the Warhol family, but is a bit bizarre that I'm getting such a big reaction to say 'This is definitely not.' I was just continuing with my efforts to try to prove that it is (genuine). I never asked for the media attention that I got. It was an anonymous tip-off. Similarly I didn't approach any museum, they approached me.
– Andy Fields, Sketch owner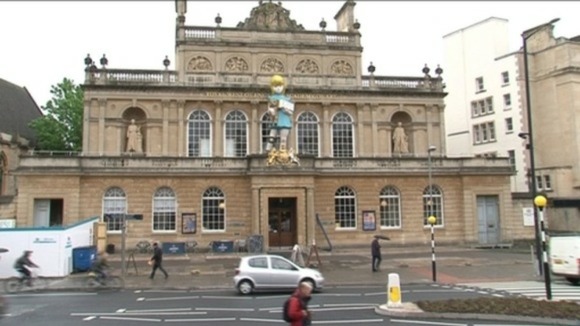 The sketch is going on public display at the Royal West of England Academy next month. It is part of a drawing competition run by Avon & Somerset Police to try to occupy children during the Summer.
Mr Fields said he has always been open about the doubt that surrounds the work, he says he will continue to research the background of the sketch to establish if it is genuine.
Every news interview that I did was several minutes in length. Unfortunately, when it came out they just wanted to know 'how did you find it' and 'how much is it worth'? So all of the bits that I told reporters about the sceptics were chopped out. And that was a big shame.
– Andy Fields, Sketch owner

Watch Rob Murphy's full report, including an exclusive interview with Andy Warhol's nephew: