Rower Rescued
Call to Falmouth Coastguard leads to rescue in Japan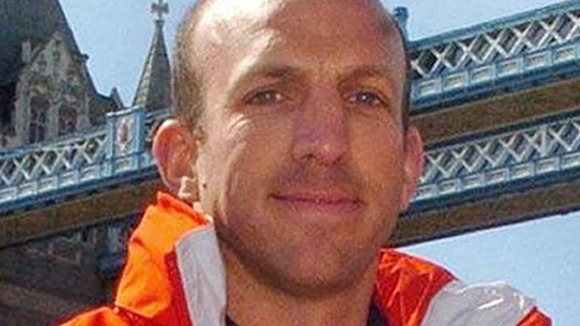 A rower has been rescued from the Pacific Ocean after sending a distress signal to Falmouth Coastguard.
Charlie Martell got into difficulties during an attempt to row solo from Japan to America.
On Thursday he issued a mayday call after his boat was hit by 50ft waves.
The signal was picked up by Falmouth Coastguard and passed on to its counterpart in Japan.
Charlie Martell, from Cirencester in Gloucestershire is a Royal Engineer Commando serving with the Territorial Army.
He was plucked from the ocean about 700 miles off the coast of Japan at 9pm yesterday by a merchant vessel.
Lt Martell was able to speak to friends at home from the ship's bridge to tell them he was uninjured but exhausted.
He was tired on being picked up, obviously, from having spent 36 hours or so in that emergency state without power on board. But he is uninjured and very grateful to be picked up and pleased to be alive.
– Adrian Bell, support crew

Lt Martell left Choshi in Japan last month in an attempt to row solo and unsupported for 4,500 miles across the north Pacific, to San Francisco.

But 34 days into the journey his boat Blossom was hit by a tropical storm.

The rescue ship will now take Lt Martell to Canada. He should arrive there in around 10 days time.

Lt Martell's support team have thanked Falmouth Coastguard for their quick actions.
We want to thank the Japanese Coastguard for its effective and professional response in co-ordinating Charlie's rescue, and to Falmouth Coastguard for its rapid response to the initial EPIRB alert.

"We would also like to thank all those who have sent so many encouraging messages during the last 36 hours.
– Support team spokesperson

Lt Martell has previously rowed successfully across the Atlantic Ocean, a feat which earned two Guinness World Records.

The mine clearance expert hoped his newest challenge would set a further three records - the fastest crossing of the north Pacific, the first unsupported row across the Pacific, and the first solo Brito to make the crossing.

He was also raising funds for two charities.