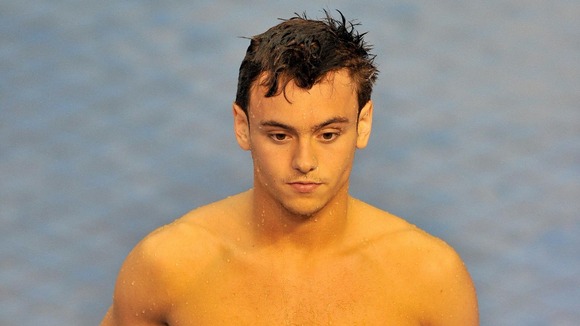 Plymouth diver Tom Daley declared himself in the form of his career after confirming his Olympic place at the British Gas Diving Championships last night.
The 18-year-old will be the best known face in the British Olympic diving team, due to be officially announced at lunchtime today, which was decided after the three-day meet in Sheffield.
Team members were told their fate shortly after Daley rounded off the competition by easily winning the 10 metre platform.
It continued Daley's stellar year that has seen him crowned World Series champion before reclaiming the European title with a personal best score of 565.05 last month.
And while he fell narrowly short of raising that mark further in his final competition before the Olympics, Daley will head to London confident he can challenge the all-conquering Chinese.
I'm diving at the moment the best I have throughout my career.

I'm loving my diving. Knowing that I'm diving well going to an Olympic Games is a really nice feeling. I just have to maintain it.

I'm going into each competition knowing I can perform and score a 10. It's just about doing it on the day.
– Tom Daley

Daley twice attracted scores of 10 in the final, and only a slight mistake on his penultimate back three-and-half somersaults prevented him from eclipsing his best for the third successive meet.
That's the dive I want to really work on before the Olympics.

I can either get a really big score from it or like this evening it can cost me.

There's lots of hard work to do before the Olympics Games.
– Tom Daley