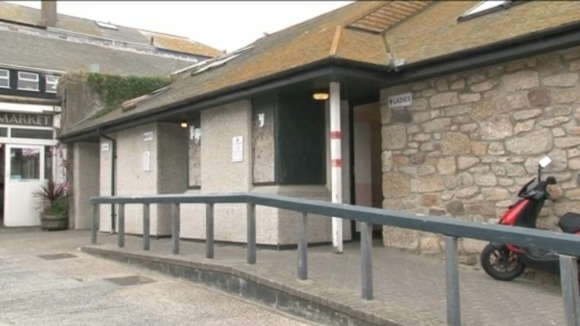 A Cornish holiday resort at risk of losing half of its public toilets is asking businesses to help find ways to keep them open.
A cut in funding from Cornwall Council means six out of the twelve public toilets in St Ives could close. The parish council is facing a £75,000 shortfall.
The town's Mayor says the situation is 'unthinkable' and will hit tourism:
St Ives is totally dependent on tourism and in the summer season all the loos are being used to full capacity so it would really just discourage visitors from coming to St Ives.

We just can't have that so we've got to find a way of keeping them open and really finding ways they can operate more efficiently.
– Ron Tulley, Mayor of St Ives

The Parish Council is considering asking pubs, bars and restaurants to open their toilets to the public, possibly for a charge. But some aren't convinced:
People should still have that privilege, without having to go into pubs and restaurants and asking to use the toilets. A lot of publicans, landlords and restaurateurs, they know how frustrating that can be - people coming in and asking to use the toilets without actually sitting down and spending any money.
– Lee Groves, restaurateur and Masterchef semi-finalist

Cornwall Council agreed to fund public toilets at the current rate until the end of the Summer.

Watch the full report by Kathy Wardle here: