Beach Dog Ban
Debate rages on beach dog ban plans
by Carrie Garrad
A consultation on plans to ban dogs from some of Cornwall's most popular beaches has reignited a massive debate about the matter. St Ives Town Council is proposing a permanent year round ban on dogs at St Ives Harbour beach and a seasonal restriction of dogs on the beaches of Porthminster, Porthmeor, Porthgwidden and Carbis Bay.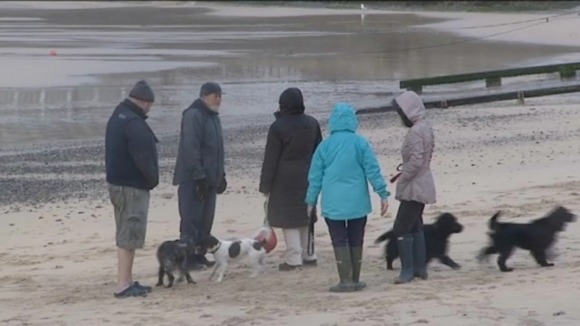 The debate had already been raging ahead of a twelve week consultation which starts today, after plans were announced earlier this year. The debate has proved lively on ITV's The Westcountry Tonight Facebook page.
Living in a seaside town myself I know that not all owners are responsible in cleaning up after their dogs, but saying that these are the same people that don't really care if there is a sign or not.
– LOU READING
The places we go with our dog benefit from a boost in tourist income from us and other dog lovers.
– SIMON BURFIELD
We should have one beach for dogs and owners in the summer as my lab loves swimming in the sea and we clear up mess. Same old anti dog lovers moaning but families could stay away from that beach or an area dedicated to dogs, dog wardens can patrol certain times during the day to ensure clean as no different to patrolling parks.
– SHARON HOPE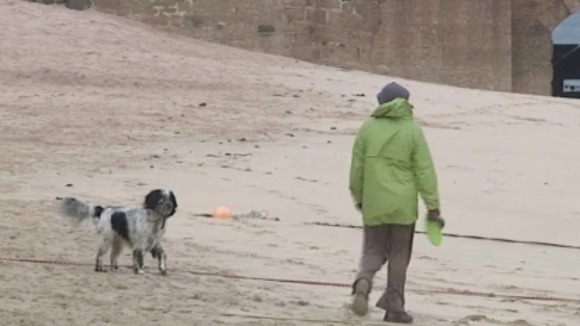 They should ban dogs from beaches but only from the end of April until the end of October and allow dogs on the beaches between November and March!
– LOUISE LOUGHLIN
I think you will find it is the human element of dog ownership that is the problem and not the dogs themselves. Lets ban everything and then no one can do anything that could possibly offend, or is that offensive?
– ANDREW WEBB
If Cornwall beaches have the same problem with dog's mess as Burnham-on-Sea then yes ban them until the owners learn to clean up after their animals.
– SARAH BURT

The council has already been inundated from people about the issue, which has got visitors and tourists talking.

While restrictions might be imposed on the majority of beaches in St Ives parish during the summer months, dog walkers would still be able to exercise their dogs on Bamaluz and Lambeth Walk beaches, as well as Porthkidney Sands.

The consultation ends on September 28th.