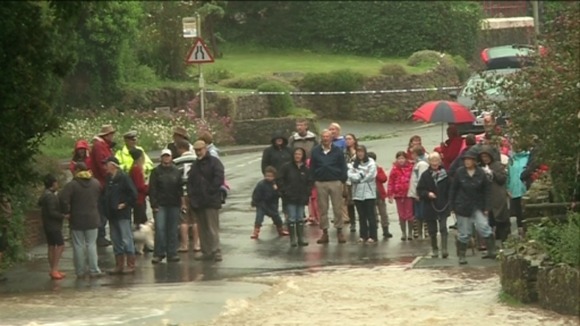 Households across Devon and Dorset are dealing with the aftermath of torrential rain which led to rivers bursting their banks and flooded homes. Yealmpton in South Devon was among the worst affected places after the River Yealm burst its banks leading to fears it could wash the bridge across it away. Emergency services brought in a Dinghy to search neighbouring properties amid fears residents could be trapped inside.
We've had to go and check all those people the fire service have been wading through the water and got boats down here, we've got the Dartmoor Rescue Group knocking on doors and making sure people are ok.
– Sergeant Mike Rose, Devon & Cornwall Police

Local residents were alerted at 6 am this morning but it wasn't long before the water reached their homes.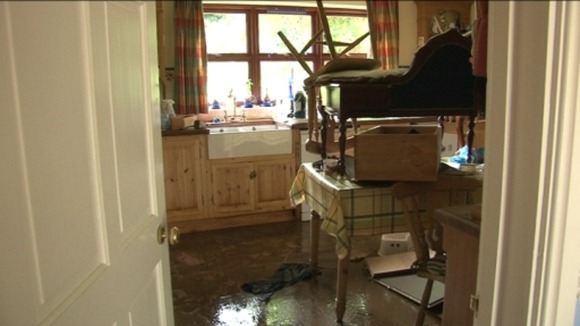 Everything started coming in through the doors, the whole of the ground floor is submerged up to the fourth stair and neighbours were very concerned because we were upstairs so they came round and rescued us literally putting ladders and chairs so we could climb over walls.
– Jurek Sroka, flooded resident

Across the region, swollen rivers and land already wet from days of heavy rain led to more problems. Many rail journeys have faced disruption and some roads had to be closed because of flooding or landslips.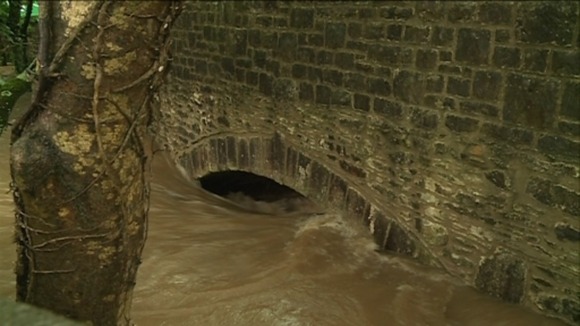 In Weymouth, residents went to the beach to make sandbags to protect their properties amid fears houses in the park district of the town could flood again tonight. The rain band is now moving east but it's left a trail of destruction in its wake.
The latest from the Environment Agency is that a severe flood warning still in place for the River Axe at Axminster and the River Bride at Burton Bradstock in Dorset, but the severe warning for the Yealm is no longer in place.
You can watch the full report by Kathy Wardle here: