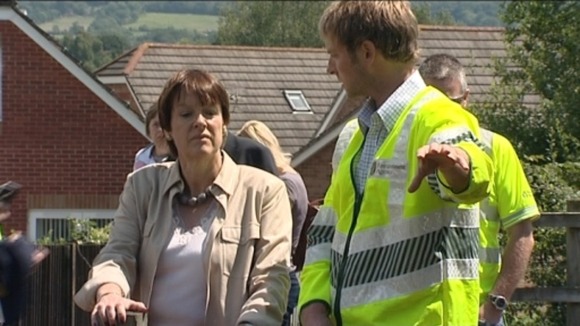 The Environment Minister Caroline Spelman has been in the West Country today, looking at some of the places hit by yesterday's floods.
Many parts of the region have begun the long process of clearing up.
As the water subsided it was time to survey the damage. Environment Minister Caroline Spelman was given a tour of Ottery St Mary where yesterday the River Otter burst its banks.
I've tried to visit each badly flood affected part of the country during this very unsettled weather period, and in this part of the South West three months rain fell in just 24 hours.

So I've come down today to talk to the emergency services and local people about how they coped with this event.
– Caroline Spelman, Environment Secretary

Across Devon and Dorset properties were flooded, parks and fields waterlogged and roads became impassable as several inches of rain fell overnight into Saturday causing rivers to swell.

At Yealmpton in Devon 40 homes were affected when the Yealm burst its banks and reached a record high of seven and a half feet. Residents said they'd never seen anything like it.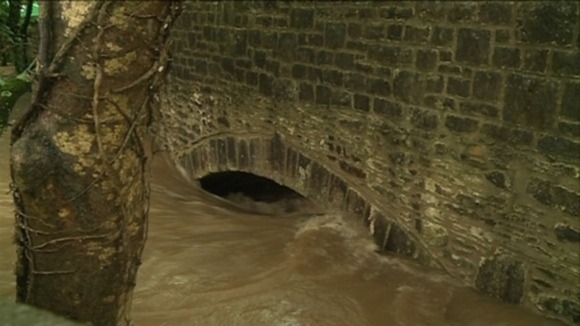 This morning the Environment Minister first called in at Met office in Exeter to hear how staff there monitored the weather conditions, before moving on to Ottery St Mary where she also viewed a recent flood defence scheme which had prevented many properties from flooding.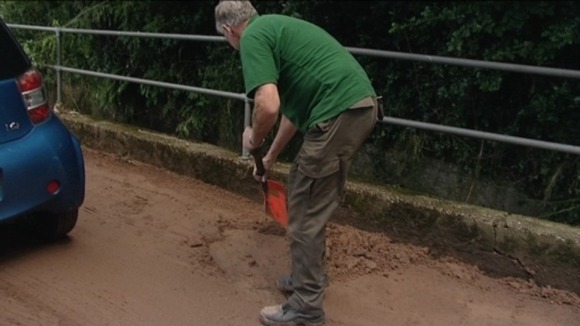 And what a difference 24 hours made, this afternoon the sun was shining and the flood waters had soaked away. But for some the clear up continued with the ardous task of scraping heaps of silt and mud from the roads.
You can watch the full report by Kathy Wardle here: