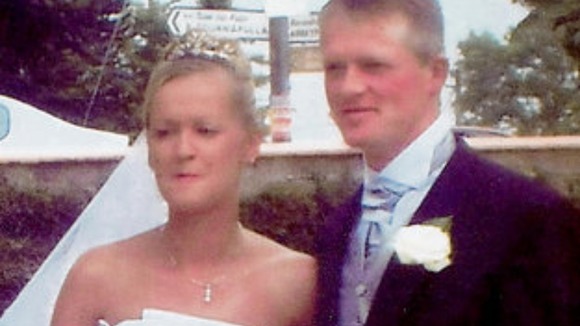 The family of an Irish toddler who died in a crash in Devon that also killed his unborn sister and left his parents fighting for their lives have spoken of their heartbreak.
Two-year-old Oisin Twomey and his father Con, 39, and mother Elber, 36, were on holiday in the UK when the high-speed collision happened in Torquay last Friday.
Relatives said the couple had already named their second child Elber Marie, and she had been "born an angel".
Mr and Mrs Twomey both come from County Cork. Their parents and siblings flew to the Plymouth after receiving news of the crash.
Their relatives are maintaining bedside vigils at Derriford Hospital where the couple remain seriously ill.
Con and Elber Twomey, devoted husband and wife, father and mother to Oisin, who was the light of their lives, are in the thoughts and prayers of everyone who knew them at this time.

The shock of the events, which took place last Friday afternoon, are still so raw and heartfelt.

Con and Elber, like so many of the good things in life, always came together.

The pride they had in the life shared with Oisin was so obvious to all who met them.
– Family tribute, released by Devon and Cornwall Police

Twenty-five emergency service vehicles attended the incident, along with three air ambulances, including one from Dorset, which helped to take all four occupants of the cars to hospital.

A Polish man in his 20s, who was driving the second car, was arrested at the scene but later died.

Police chiefs said it appeared the black Vauxhall Vectra which he drove went down a hill and swerved into the path of the family's oncoming car.