It is believed the two people who were found dead in the car were from Crewkerne and Taunton in Somerset.
Avon and Somerset Police have issued the following statement
Police searching for two people missing from Somerset have recovered a vehicle in Dorset. Enquiries into the missing man and woman suggested they were in the Beaminster area on Saturday July 7 and Dorset Police were requested to check the area of Beaminster tunnel. Dorset Police have found a car under a large volume of earth and mud. At this time it is too early to speculate about the outcome but families have been informed and are being supported by family liaison officers.
– Avon and Somerset Police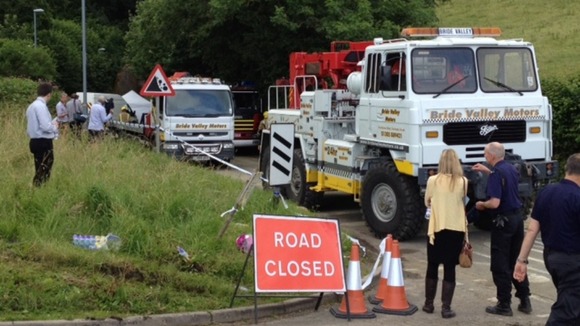 The car was discovered around 6.30pm yesterday evening.
Crews who were sent to investigate the collapse of the tunnel discovered a vehicle buried under earth and mud.
The road has been closed and a cordon has been put in place while the emergency services attempt to excavate the vehicle.