Submarine returns to Plymouth after a gruelling 11 months at sea
by Jonathan Gibson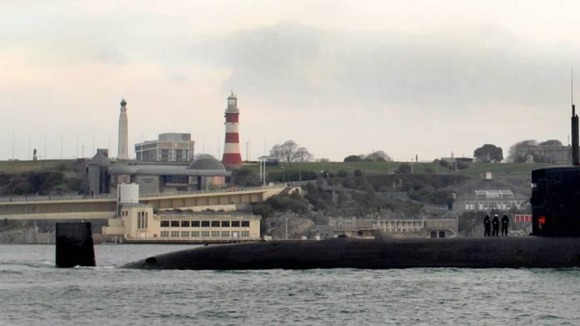 After almost a year away from home HMS Triumph will be guided up the River Tamar this afternoon as she prepares for a warm welcome at Devonport. The trafalgar class nuclear powered submarine has been involved in several operations since coming out of refit in 2010 under the command of Rob Dunn.
I have had the privilege to command HMS Triumph for 3 years during which she has emerged from refit and has been delivered back to the fleet in fighting fit form
– Commander Rob Dunn, HMS Triumph' Commanding Officer

Last year the submarine and its crew of 130 were based in the coastal waters of Libya, supporting NATO operations during the overthrow of Colonel Gaddafi. Several members of the crew received commendations for their work providing combat support.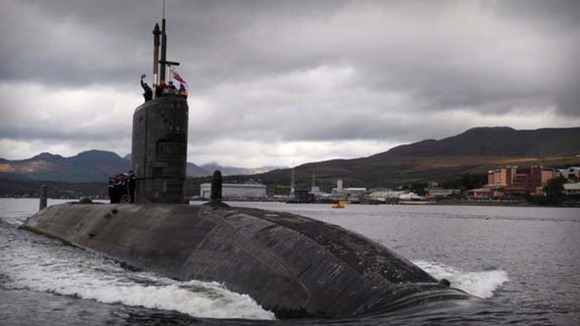 As well as assisting in active operations, HMS Triumph has also been helping to train the next generation of submarine commanding officers. The submarine command course, otherwise referred to as the 'perisher' is a 6 week intensive training programme involving exercise operations, periscope reconnaissance and mock attacks. Lieutenant Commander David Crosby was one of the students. After successfully completing the course he joined HMS Triumph as second in command.
The amount of sea time this boat has done over the last 18 months is quite remarkable and I am proud to have been part of it
– Lieutenant Commander David Crosby

The third stage of her deployment took HMS Triumph to the Gulf where she was involved in a series of multi-national training exercises alongside other Royal Navy ships. After completing her task in June, the crew returned to Fujairah for a short break before heading back to Plymouth. Around 200 family and friends are expected to gather on the jetty as she docks this afternoon.