Tom Daley lost his dad, Rob to a battle with brain cancer last year. The 18 year old is Britain's first individual diving medallist for 52 years.
It is really tough not having him here,but I'm so happy with the fact that all the hard work that we put together, all the effort we put into training, all the ups and downs - I know if he was here he'd be very proud.
– Tom Daley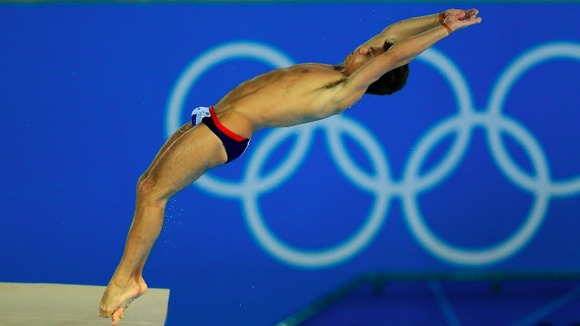 Tom Daley said he was 'over the moon' to win bronze. The noise from supporters in the 17,500 capacity Aquatics Centre seemed likely to raise the wave-shaped roof. But as he stood poised, ready to take each dive the audience waited in silence.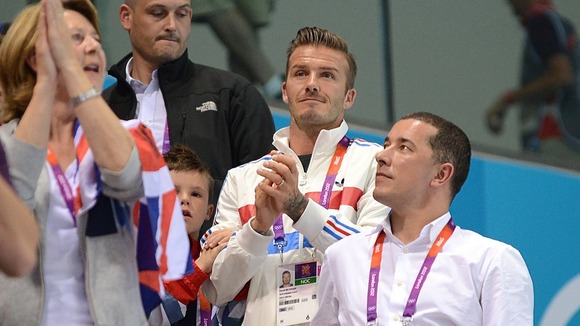 David Beckham was in the crowd and could be seen 'high-fiving' eldest child Brooklyn as Daley went to the top of the leaderboard after his fourth dive. His two other sons, Romeo and Cruz were also with him.
Tom Daley, who was left disappointed last week after failing to win a medal with team-mate Pete Waterfield in the 10m synchronised platform dive revealed the football star offered him some word's of advice.
It was over text. After my synchro he wanted to wish me well and say keep your chin up. He's been saying keep your cool and asking the right questions to make me think actually it's not that bad and I can come back in the individual event.
– Tom Daley.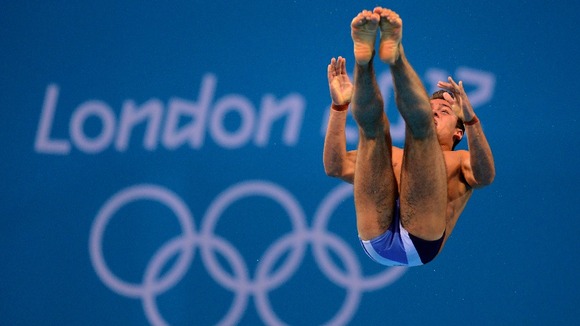 Tom Daley who became the youngest ever male Olympian from Great Britain when he competed in the Beijing Games aged 14 said he "felt so happy right now."
Because of all the hard work I've put in over the past 18 months, after losing my dad, all the tough times, it was about time my family had some good news and today was the day that I've got something to show for all the hard work and all the effort I've put in. Although it's a bronze medal, for me it's a gold medal. The support from the British public has just been incredible."
– Tom Daley