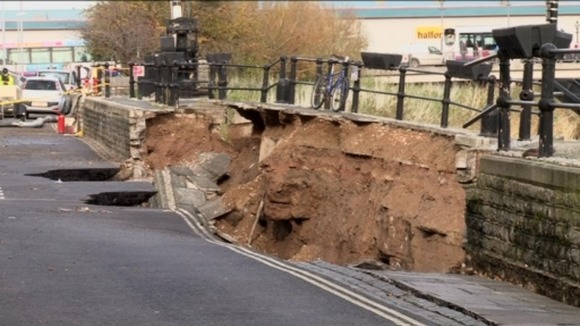 A report into what led to the collapse of Bridgwater's West Quay river wall has concluded that no single agency or event was to blame.
The report, drawn up by independent engineers, points to a series of factors that did or could have contributed to the collapse which occurred a little before the Bridgwater carnival last November.
Since the collapse, an expert team of specialists led by Somerset County Council's Bridges Team have spent the past seven months reconstructing the quayside and wall which is hoped to be completed later in 2012.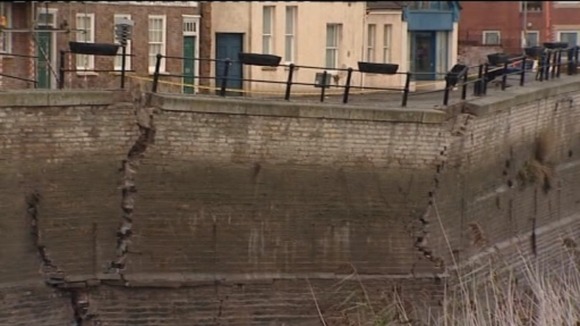 A public meeting was held last night in Bridgwater for the local community and businesses to announce the findings from the independent engineers' report by Capita Symonds.
Following the collapse, the Environment Agency, Sedgemoor District Council, Somerset County Council and Wessex Water decided to jointly commission an independent engineering investigation into the collapse with an attempt to determine the potential cause or causes.
There are a number of potential causes of the failure of the river wall and in all likelihood it was a combination of those potential causes that led to the failure.
– Robin Sanders, Capita Symonds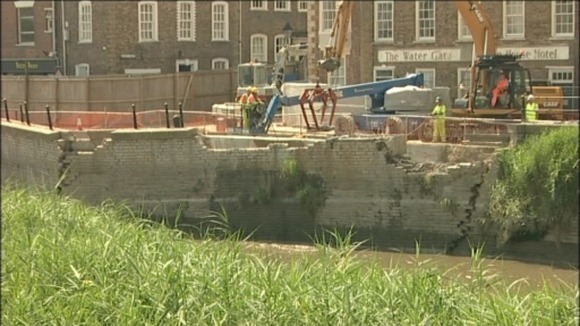 This report supports what many technical observers have been saying all along, that a number of factors led to the wall's collapse.

We couldn't have prepared for it especially on such a night with so many exceptional events happening all at once.I'd like to thank everyone involved - our team, our partners, Capita Symonds, local residents and businesses - for all the hard work that went into the report.

I hope that this now closes the issue on what actually happened that night.
– Harvey Siggs, Somerset County Council

Work continues at the West Quay site with a 32 tonne excavator continuing to dismantle parts of the river wall.