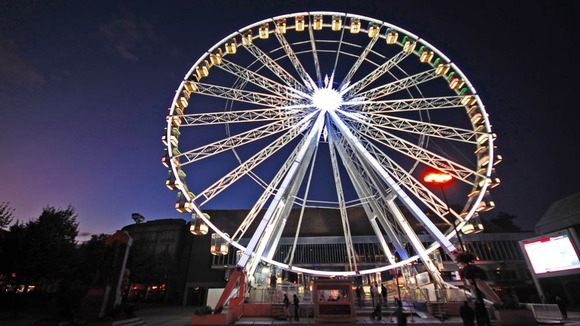 A big wheel that at 60 metres high is taller than Nelson's Column, opens for business in Torquay. The wheel has come to the resort from London where it was at the centre of the olympic celebrations in Victoria Park next to the olympic village. The wheel which has 40 enclosed lit gondolas will be in Torquay until the end of October. Torbay Mayor, Gordon Oliver, will take the inaugural flight.
The English Riviera Wheel will offer breathtaking views of the Bay from a rare perspective. I hope it will be yet another exciting attraction to encourage both residents and visitors to come and enjoy all that we have to offer in the English Riviera.
– Torbay Mayor, Gordon Oliver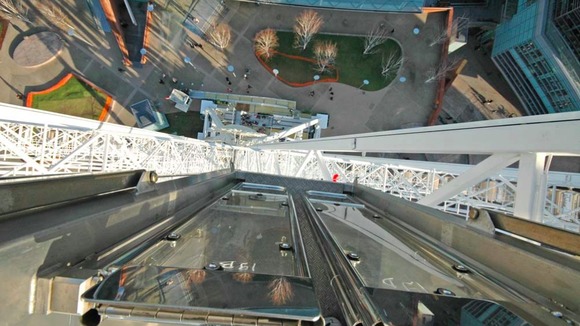 The local tourism industry hopes it will help to attract more visitors to the area as the summer draws to an end.
The English Riviera already has more attractions for our visitors to enjoy than any other resort in the UK, with such breathtaking scenery we hope that our newest attraction will encourage many more visitors to follow.
– Carolyn Custerson, English Riviera Tourism Company

During the twelve minute ride on the wheel, passengers can hear commentary on Torbay's history, events and attractions. For more information click here.