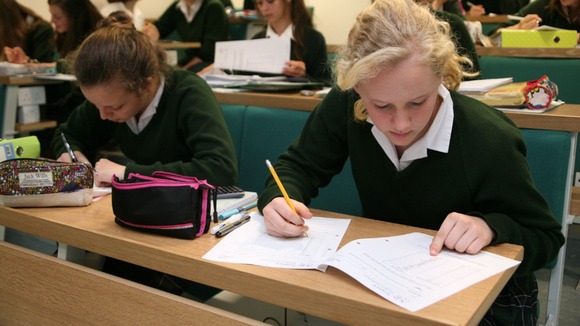 79-year old Val Bannister has achieved an A grade in Additional Science, nine years after retiring aged 70.
Since retiring she has also done 3 A-Levels in Geography, Geology and Archaeology as well as 2 GCSEs in Maths and General Science. She says doing the courses has been about "taking my brain to the gym!"
Many thanks to Chilton Trinity School, Bridgwater, who of recent years have made both Maths and Science available for parents and other adults in the locality. I never had the chance to do Science at school because of a post-war teacher shortage and had always felt I'd missed out. Thanks, Chilton Trinity.
– Val Bannister

75-year-old Rita Stockley is also celebrating her GCSE results. The septuagenarian from Bristol achieved an A* in French today, 3 years after gaining an A* in Spanish. She now says she wants to learn Italian.