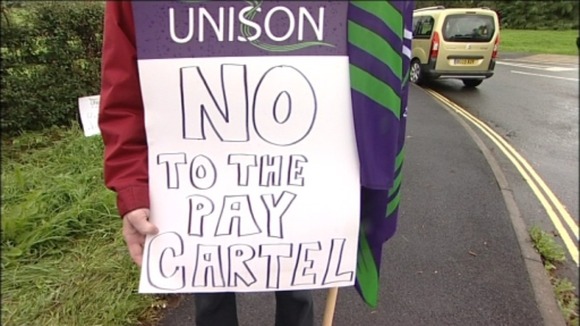 Health workers have been staging a protest in North Devon over moves which they fear could lead to NHS staff in the south west becoming the lowest paid in the country.
Regional healthcare bosses met in Barnstaple this morning. The board is one of 20 in the region discussing the possibility of a regional pay structure. But workers union UNISON has expressed anger, saying the changes are just a way to save money.
_Simon Needham UNISON, North Devon _
The Northern Devon NHS Trust have issued a statement in response to today's lobby action from UNISON.
It is important to stress that no recommendations or proposals have been put forward, nor have any decisions been made.

We will discuss any proposal with all our staff and Trades Unions to ensure that any decision we make is the right one and that our staff understand the facts behind the decision.
– Northern Devon Healthcare NHS Trust