Plymouth-based former Royal Marine and triple amputee Mark Ormrod set off from plymouth this morning to cycle and run around the UK. The Tour de Forces is a three and half thousand mile relay around the coastal routes of Britain.
Mark Ormrod is riding a specially adapted bicycle and his team hopes to raise thousands of pounds for armed forces charities.
The Tour de Forces team includes war veterans and civilians.
After I was injured, you look at things differently. A lot of stuff gets taken away from you, that you never think you'll be able to do again. Now I know I can do this, I want to do this, just to prove stuff to myself.
– Mark Ormrod

Mark was told he'd never walk again when he became the first soldier from the Afghan war to survive the loss of three limbs.

Mark's determination led him to run from New York to California in the gumpathon two years ago.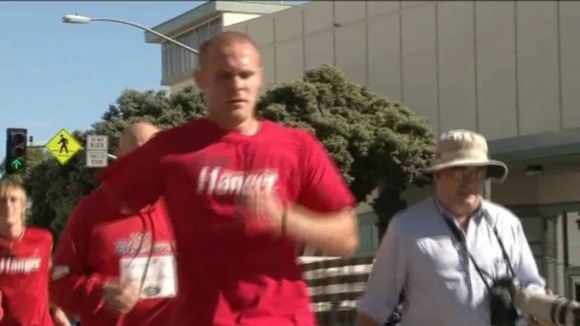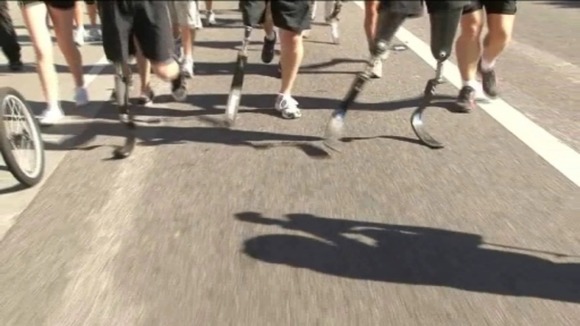 The Tour de Forces team hope to complete the round trip in around 36 days.
They will be raising money for the Royal Marine Association, The Royal British Legion, and Semper FI Fund and the British Limbless Ex Service Men's Association (BLESMA).
For more information visit www.tourdeforces.com
.