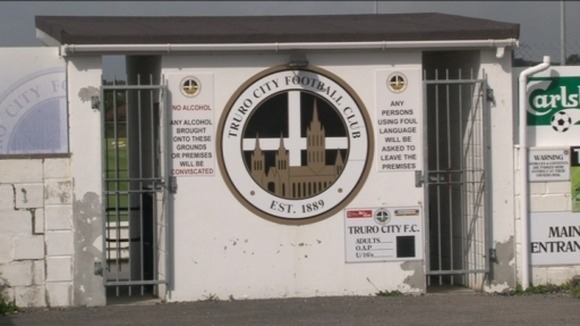 Truro City FC faced winding up proceedings today at London's High Court, but they were adjourned for two more weeks, after the court heard that the club is preparing an imminent application to go into administration.
Lawyers for Her Majesty's Revenue and Customs had sought to persuade Registrar Barber to make the "usual compulsory order" winding up the club over unpaid tax debts. They said that their petition was supported by two other creditors who claim to be owed £40,000 and £645,000.
But lawyers for the club told the Registrar that as at 10.15am this morning,it was unclear whether an administration application had already been made, or was just about to be.
The winding up petition was adjourned for 14 days until 17 September. If an administration order is made, then the winding up petition will then be dismissed.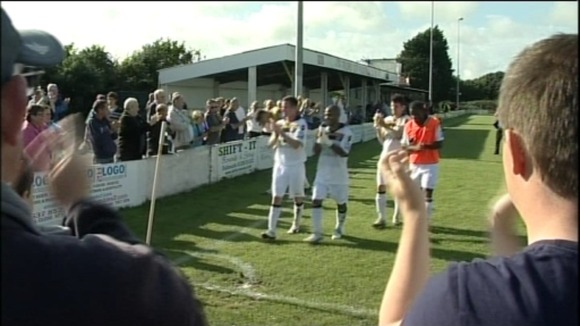 The football club went into administration on Friday and has been in disarray in recent months over repeated court appearances, unpaid wages and uncertainty over who is in charge.
Behind the scenes moves were made to find a way of rescuing the cash-strapped club after its meteoric rise.
Due to the club's continuing financial difficulties, it has been reluctantly decided that we have been left with no option but to place the club in administration, and I confirm that this process is to begin immediately.After their training session and meeting last night, the first team players informed us that unless the club took this course of action they would not turn out for the Boreham match tomorrow, in view of the non-payment of their wages for August and the continuing uncertainty over the club's future funding.
– TRURO CITY CHAIRMAN, CHRIS WEBB

The move means that the club will automatically be deducted ten points as soon as an administrator is appointed.
Our clear understanding at present is that arrangements which were agreed earlier for funding to cover the players' wages through to at least September 15 no longer hold good.

Obviously, this is an extremely difficult time for the club, but I can assure everyone concerned - players, supporters and staff - that I and my colleagues are working tirelessly to ensure that every possible effort is being made towards securing the survival and long-term success of the club.
– TRURO CITY CHAIRMAN, CHRIS WEBB

The team beat Boreham Wood 2-0 on Saturday. If they are wound up in two weeks they could be kicked out of the Conference League.