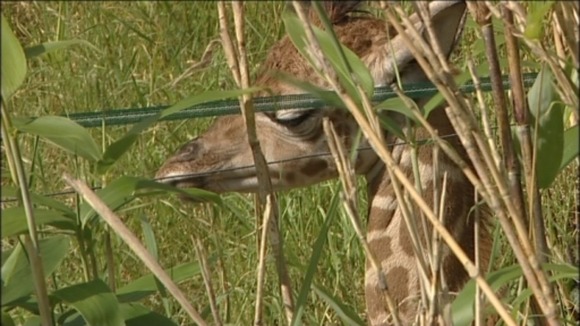 A few days old and soaking up the sun!
Zoo Keepers are keeping a close eye on a giraffe born at Paignton Zoo. The as yet unnamed calf stands at nearly six feet tall.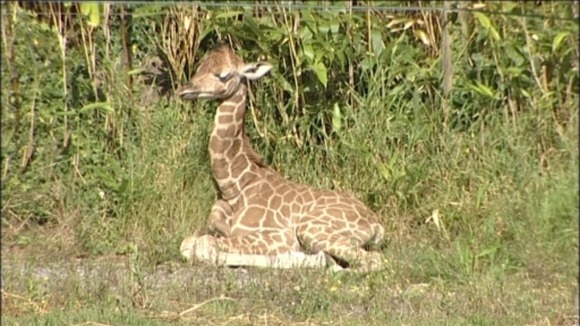 It's the first time Paignton has had a mother give birth in a herd, which means the youngster is out and about within hours of being born.
It's a real boost for the zoo after tragically losing three giraffes in a fire six years ago.
We're really pleased with the latest addition to the zoo, and I'm particularly pleased because it means I've now officially got a herd of giraffes.

I've got six giraffes and after our tragedy six years ago I can't believe we're now in a great place of having a nice pure herd of Rothschild's.
– NEIL BEMMENT, CURATOR OF MAMMALS, PAIGNTON ZOO

The giraffe's parents are both based at the zoo, having come from Denmark and the Czech Republic several years ago. The family of giraffes are Rothschild's, which are classified as an endangered species, and this is second to be born at Paignton this year.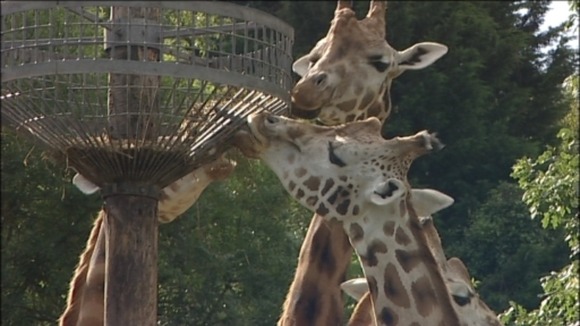 We tried to leave it alone and see if the mum would feed it, but we never saw many signs of feeding.

We actually gave it a couple of bottles just to make sure it's immune system was going to be okay.

I'm still hoping the mum will feed.
– JIM DICKS, SENIOR MAMMAL KEEPER, PAIGNTON ZOO

You can watch a video of Paignton Zoo's baby giraffe here: