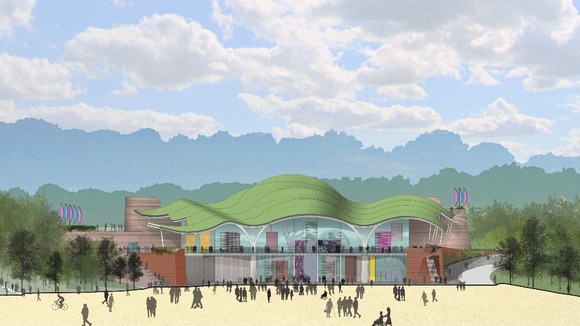 The Eden Project and Cornwall College, working in partnership, are to submit plans to Cornwall Council for a new exhibition centre at the Eden site near St Austell.
The partners have been working on this large-scale project, known as HOW2, for a number of years and are now ready with outline plans for a stunning new building that will provide much-needed facilities to showcase sustainable technologies and provide education, training and business engagement in their use and installation.
The exhibition space will allow visitors to experience and explore how we might live and work successfully in the 21st Century and how each and every one of us can take part.

It will be rich with new ideas and groundbreaking technologies that could provide the answers to low carbon living and visitors will be invited to participate and enter into an ongoing relationship with HOW2.
– Gaynor Coley, Eden's Chief Executive, Enterprise

It is estimated that 150 new jobs will be created by HOW2 over the next 10 years as it grows as a hub for people to share and skills.
The HOW2 Project will allow us to remain at the forefront of sustainable and renewable technologies training within the Cornish economy.

We have worked with the Eden Project on a number of schemes previously and are very much looking forward to continuing our partnership.

We value our contribution to the local community and this will offer some great opportunities.
– Dave Linnell, Principal, Cornwall College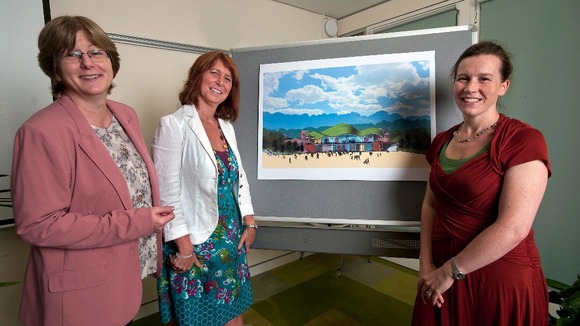 The development phase of HOW2 has been funded with grants of £385,000 from the European Regional Development Fund under the Convergence Programme and £175,000 from Cornwall Council.
The exact location on the Eden site is being appraised and, subject to the capital funding being secured, the building is due to be completed by mid-2015.